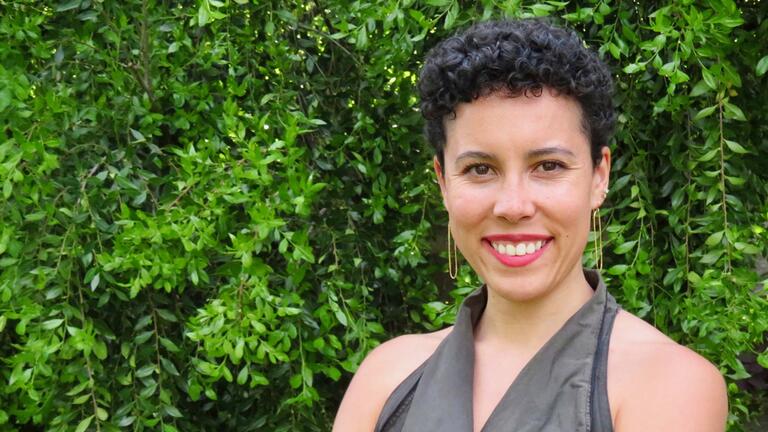 Developing Sustainable Strategies
Lauren Hill '12 is the Director of Strategy at Bella Notte Linens, a company who produces home textiles. In this role, she implements strategies that are mindful of new and better ways to ethically manufacture more sustainable products. Her practices are informed from the social justice framework that she developed as an international studies major at USF.
How did the international studies program prepare you for your career?
USF's focus on social justice and change has had a huge impact on the way I approach my work and how I engage with my communities. What I learned in the program has enabled me to bring my passion for social justice to a business context. Working in an industry predicated on the exploitation of resources and people across the world (particularly women and people of color), the legacy of colonialism is important to acknowledge and address if we want to see real change in how we produce our textile products. My time at USF laid a foundation of knowledge that allows me to look at the issues of the apparel and textile industry from a broader systems perspective in my graduate studies and my work today.
How did the program emphasize social justice?
As a young person, I was always passionate about justice and equity, and my time in the program provided me with the vocabulary to better articulate my frustrations with our current systems. Reading books like Pedagogy of the Oppressed, Orientalism, and The Darker Nations during my time in the program helped to shape the lens through which I view the world. Particularly impactful were conversations and classes — like Professor John Zarobell's Colonialism and Empire course — that centered around the structural violence of colonialism and neo-colonialism.
On a personal level, this lens helps me to see where I contribute to constructive and destructive systems. In my work, it shapes how I see our business's interactions with its stakeholders, and frames opportunities for environmental and social justice.
How do you continue to carry on USF's mission?
I decided to go back to school to pursue an MBA in sustainability because I believe that business must evolve if we are to slow our impact on the climate and treat our stakeholders with dignity. I don't think I will change the world, but I do think we can change the world; I believe in the power of collaboration and community to effect change. At Bella Notte, we're currently developing a sustainability strategy, which is really just our values in action, to look at how we can be better stewards of the environment and society in how we produce and consume our goods.