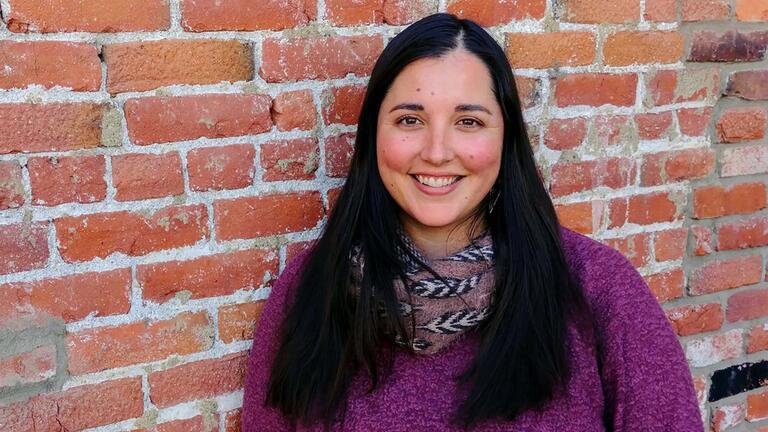 Leaving an Environmental Legacy
One Tree at a Time
Amanda Parrish '08 wears two hats. Under one, she works as the Watershed Program Director at The Lands Council, an environmental nonprofit based in Spokane, WA. There, she focuses on managing agriculture in areas such as wetlands and riparian zones, in addition to improving the overall use of green infrastructure in Spokane. Under the other hat, she is co-owner of Parrish & Grove, a florist in Spokane. Amanda does floral arrangements for events, teaches workshops, and shares a love of house plants with customers.
What impact do you want to make on the world?
I want to leave a legacy, however small, of making my little corner of the world better than it was when I arrived. Back in 2009 I organized my first tree planting with The Lands Council and now when I pass by those trees, they're over ten feet tall! Today, we've planted nearly 100,000 trees in the Spokane area and I find comfort in knowing that these trees will have a lasting benefit in the region.
How did the Environmental Studies program prepare you for your career?
The professors in the Environmental Studies program made all the difference. Because of the small class sizes, they were able to get to know me and each student in my class and offer guidance and support. When I was applying to my first job after college — an internship in forestry with the Coeur d'Alene Tribe — my professors helped coach me through the interview by reminding me of all the practices we had learned in various classes.
What was your favorite thing about the Environmental Studies program?
I've got to say, the course in environmental chemistry was thrilling! It might not be everybody's favorite, but I loved learning about chemistry in a practical way, such as the chemical reactions that lead to the production of smog. That kind of knowledge is really empowering!
What's your fondest memory of USF?
When I look back at my time at USF, a big part of the experience was living in San Francisco. It was a period of academic and emotional growth for me. To be able to learn about not only environmental science but also the kind of person I would become in such a world-renowned city was a true privilege.
Plus, measuring trees inside the gorilla exhibit of the San Francisco Zoo for my Geographic Information Systems (GIS) project is definitely something I'll never forget. If you've ever gotten close to a gorilla, you'll agree the smell is…memorable.
What would you say to your freshman self, if you could talk to her?
Honestly, I'd say don't do anything differently. Take advantage of what the city has to offer, dive into classes that intrigue you, and know that choosing environmental studies as your major (after switching majors about four times in one year) is one of the best decisions you'll ever make. And pay attention in that GIS class! Even a basic knowledge of the program has broad applications.