The Call to Serve
Using Law and Politics to Fight for Justice
Image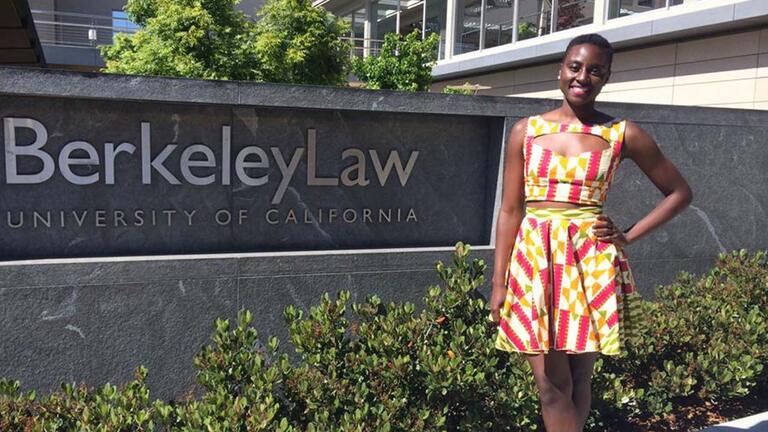 As an attorney, Akofa Tsiage '10 wants to do her part to help people in need. This call to serve first came as an undergrad at USF, where she was inspired by the Jesuit commitment to social responsibility. Her desire to follow the Jesuits' example guided her decision to study Politics.
"I wanted to gain a better understanding of the ways in which governance affects the problems that the Jesuits were committed to solving, such as inequity and poverty," she said. "I felt that majoring in Politics to search for these answers would be a way to begin to make a difference in the world."
A Need to Give Back
Outside of the classroom, the Jesuit commitment to social responsibility inspired her to participate in community service initiatives such as the Great Giveaway, where the Black Student Union collected donations to buy boxed lunches for homeless people in the Tenderloin. Her commitment to helping those in need earned her the Politics Department's Mauricio Romero Award, its highest award for achievement.
"It was a great honor to receive the Mauricio Romero Award when I graduated from USF," she said. "USF instilled a need to give back and be a part of the greater San Francisco community."
A Lawyer for Justice
After graduating from USF, Akofa went on to law school, a decision that stemmed from her experience studying Politics.
"The spark to learn about governing systems that began while I was at USF inspired me to go to law school," she said. "As legal systems are the cornerstone of modern societies, I decided to study law to further understand how justice is theorized and how governments attempt to achieve it."
When she was applying to law school, she said her professors, particularly Elisabeth Jay Friedman, provided invaluable support, reviewing her applications, providing feedback on her personal statement, and writing letters of recommendation.
With the support of her professors and the strong knowledge of policy she gained in undergrad, Akofa was accepted into Berkeley Law School. Amidst her studies, she continued to serve her community by volunteering at legal clinics like the Youth Defender Clinic, representing young people involved in the juvenile justice system in Alameda County.
Now, she's an associate at Shearman & Sterling, but she also does pro-bono legal work for non-profits she's passionate about like Standard Microgrid, which brings affordable solar power to Zambians, and Advocates for International Development, a global charity that provides legal advice to those fighting poverty. Seven years after graduating from USF, the Jesuit call to serve remains strong and Akofa is glad to be able to use her education and legal expertise to help communities in need.