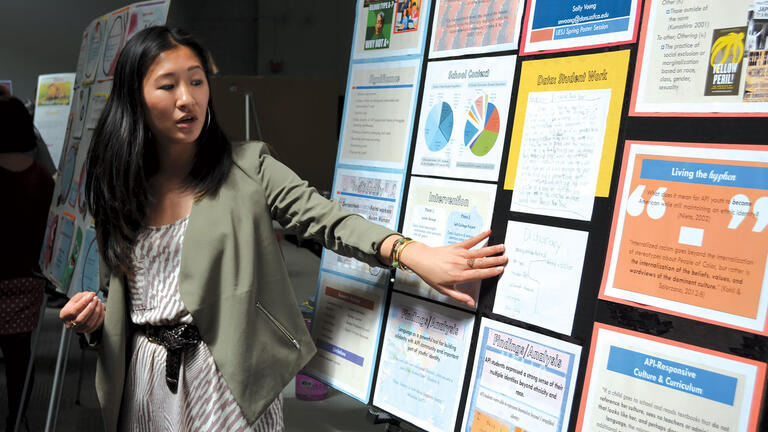 ADVANCING JUSTICE THROUGH EDUCATION
Teaching English to Speakers of Other Languages with Certificate, MA
Complete for a $55 application fee waiver, and learn more about your Master's program.
At the USF School of Education our faculty, staff, and students are scholars and social justice advocates engaged within the diverse San Francisco Bay Area and are committed to making a difference.
We offer over twenty master's and doctoral programs including the Teaching English to Speakers of Other Languages with Credential, MA (TESOL).
What makes our program unique?
Faculty that are experienced language professionals who can give you real-life training supported by research and theory
Knowledge, skills, and tools necessary to become leaders in educational settings and community contexts