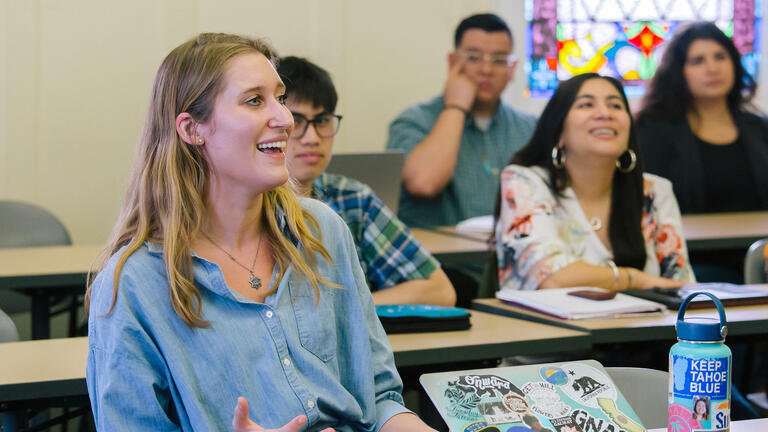 ADVANCING JUSTICE THROUGH LEADERSHIP
Leadership Programs
Complete a $55 application fee waiver, and learn more about your Master's program.
Advance your career through our leadership masters and doctoral programs. Apply your research and new skills to support higher education affairs, strengthen organizational structures, or develop curriculums that advance justice.
We offer programs in:
Higher Education & Student Affairs, MA
Organization & Leadership, MA or EdD
Catholic Educational Leadership, MA or EdD
Learning and Instruction, EdD
The most rewarding aspect has been the connections I've made with both my professors and fellow peers. My peers inspire me to be a better scholar and leader."
— Mario Gonzalez '22
What makes our programs unique?
Experience: Supportive and personalized experience in an inclusive, diverse student and faculty community with small classes
Schedule: classes meet on nights and weekends in a hybrid format to accommodate working individuals
Research: apply your research and understanding to your current field