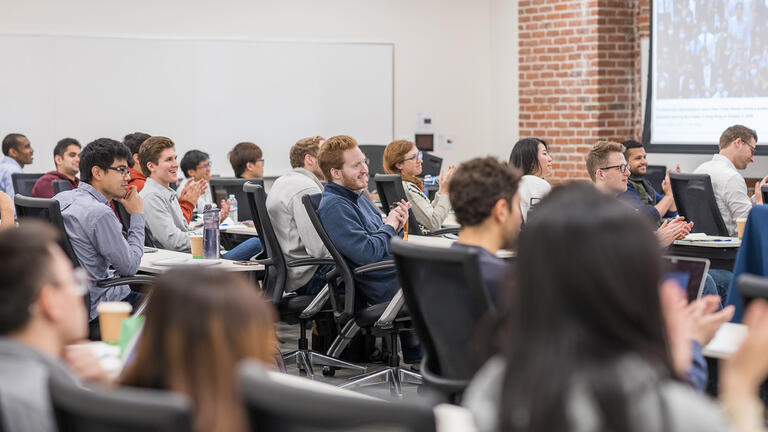 Data Institute Certificates
Certificate courses at the University of San Francisco's Data Institute provide a learning experience for those seeking to increase their breadth and depth of knowledge of data science tools and techniques.
Courses are taught by MS in Data Science faculty and expert practitioners from leading tech firms. We offer courses for analysts, managers, executives, and engineers looking to augment their skills, as well as introductory-level courses for students without a background in data science. To accommodate working adults, all certificate courses are scheduled in the evening.
Offered in Fall 2022
SQL For Data Analysis: Learn to use SQL to extract and transform data from a variety of sources across different applications and industries. After completing this certificate, you will be able to write, debug and optimize SQL queries as well as understand foundational database design concepts.
Python for Data Analysis: Learn to write Python code to solve data-related problems, create and manipulate simple data structures, develop and test code, read and use programming language documentation, define Python functions and modules, and work with NumPy, pandas and Matplotlib.
 Pandas and Numpy for Data Analysis: Master the foundations of Pandas and NumPy for Python and learn to use these packages to import, organize, and clean data from files, websites, and databases. Also learn to manage missing data and create data visualizations. Participants should have basic experience with either Python or SQL.
Additional Certificate Courses