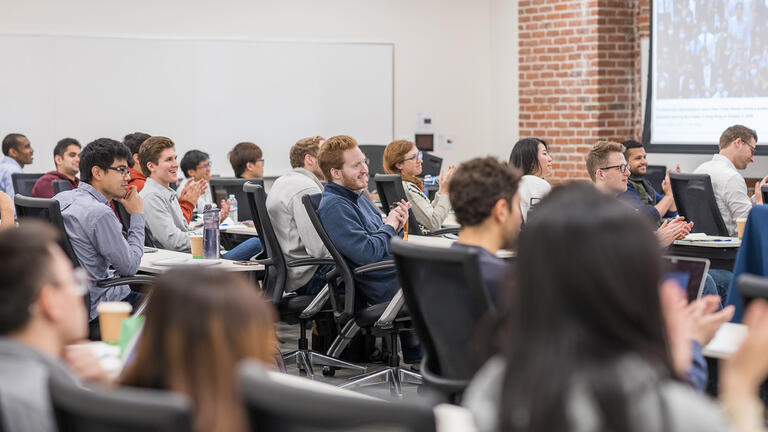 Data Institute Certificates
Certificate courses at the University of San Francisco's Data Institute provide a learning experience for those seeking to increase their breadth and depth of knowledge of data science tools and techniques.
Courses are taught by MS in Data Science faculty and expert practitioners from leading tech firms. We offer courses for analysts, managers, executives, and engineers looking to augment their skills, as well as introductory-level courses for students without a background in data science. To accommodate working adults, all certificate courses are scheduled in the evening.
Offered in Spring 2023
SQL For Data Analysis: Learn to use SQL to extract and transform data from a variety of sources across different applications and industries. After completing this certificate, you will be able to write, debug and optimize SQL queries as well as understand foundational database design concepts.
Introduction to Machine Learning: Learn foundational issues in machine learning, such as cross-validation and the bias-variance trade-off, which are covered with a focus on the intuition behind their use. You'll also explore principal techniques including logistic regression, decision trees, classification, and clustering.
Data Science for Marketing: In this course, participants will focus on generating and interpreting statistical and machine learning outputs for effective decision-making. Students will work with the Python open-source coding language to execute common data science procedures used in marketing, including correlation analysis, regression, analysis of variance, segmentation, forecasting, and conjoint analysis. Basic familiarity with Python is required for this course.
Additional Certificate Courses