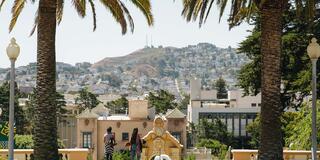 Participants will learn the fundamentals of Python and apply them to data related problems. Upon completion of the course, participants will be able to:
Write Python code to solve data-related problems
Create and manipulate simple data structures such as lists and dictionaries
Develop and test code with the Python console, Jupyter notebooks, and Python scripts
Read and use programming language documentation; and define Python functions and modules.
Work with NumPy, pandas and Matplotlib
To complete the certificate, participants must attend all sessions and complete a number of assignments.
Details
Dates: February 15 - March 28
Schedule: Thursdays, 6–9 p.m.
Location: Online
Instructor: Carl Limsico
Continuing Education Units: 2
Cost: $995 - $746.25 USF Alumni - $248.75 USF Students
101 Howard St. Suite 500
San Francisco, CA 94105