Passion for Justice
Fighting Corruption in Health Care
Professor guest edits new issue of academic journal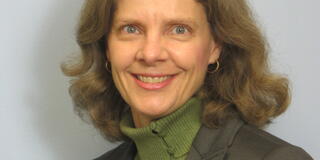 This month, in the new special issue of open-source academic journal Global Health Action, a USF School of Nursing and Health Professions professor attacks corruption in health care.
"Corruption is a major barrier to achieving universal health coverage and meeting sustainable development goals," said Professor Taryn Vian, who acted as special guest editor of the journal. "An estimated $440 billion is lost every year to corruption and fraud."
The special issue addresses five corruption-related themes: human rights, health workforce, procurement, theoretical frameworks, and paradigm shifts for anti-corruption efforts in the health sector to improve health outcomes and overall health system performance.
Vian's contributions to the special issue include an editorial co-written with World Health Organization colleagues and an updated rigorous review of the literature on corruption and health.
Sponsored in collaboration with the World Health Organization, the special issue supports a global call to combat health system corruption through interventions to diagnose the causes and to strengthen prevention efforts.