Diversity
USF Hosts 'Day Of The Dead' Celebrations
Several of USF's programs teamed up with the Center for Latino Studies in the Americas (CELASA) to celebrate el Día de los Muertos, "The Day of the Dead," complete with traditional Mexican crafts, food and music, on USF's campus last night.
The night began with a workshop on the Mexican folk art of papel pidcado (literally "peckered paper"; paper cut into elaborate designs) and the art of making colorful paper flowers.
After the workshop, attendees were graced with a concert from Andrés Flores, a world-famous musician and luthier from Veracruz, México, María de la Rosa, resident artist at La Peña Cultural Center in Berkeley, and various other artists, who both performed and spoke about the Day of the Dead.
The event was sponsored, along with CELASA, by the Modern and Classical Languages department, Performing Arts and Social Justice, Latin American Studies and Chican@/Latin@ Studies.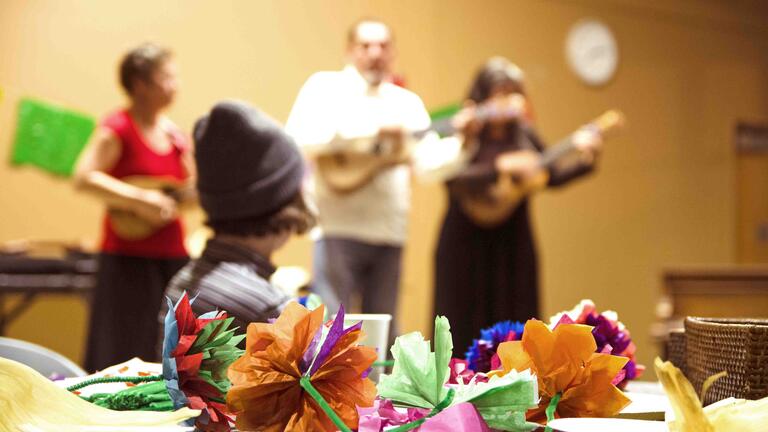 Day of the dead celebration