Engaged Learning
Students in Situ, In Sitka
They take an immersion course in America's final frontier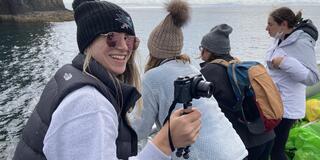 Salmon swimming upriver. Bald eagles perched overhead in the towering spruce trees. Last summer, in Alaska's Inside Passage, Giancarlo Laguna '24 couldn't believe what he was seeing.
"I'm from LA, so I had never experienced anything like it," Laguna said.
After more than a year of pandemic and no travel, George and Sharon Gmelch, the married co-directors of USF's cultural anthropology program, were thrilled to again lead the USF immersion course in Sitka, Alaska. It's a program they've been running for a decade, inspiring other universities to also develop student immersion experiences in Alaska.
For Jocelyn Lambert '21, an international studies major and music minor, the trip provided new ways to learn. "Ecology talks held in the gorgeous Alaskan forest, learning about indigenous culture and history from an indigenous community leader," she said. "Hearing from multiple environmentalists and artists, touring the salmon hatchery at the Sitka Sound Science Center, an all-day beach cleanup at Kruzof Island, and most of all the absolutely awe-inspiring journeys into the wilderness."
Experiences like the Alaska immersion trip give students a deep dive into a region and its people, George Gmelch said. "The deepest and most enduring learning occurs when students can see and directly experience what they are learning about — think visiting a salmon hatchery or picking up storm-carried debris on a remote island — and also when they lose themselves in the environment, such as while hiking or snorkeling in a kelp forest."
The Office of International Initiatives works closely with the Immersions Programs office to plan and oversee immersion trips. "Immersions allows USF students to broaden their worldview and learn about critical issues in a real-world context and in partnership with communities," said Anastasia Vrachnos, associate vice provost of the International Initiatives program.
On this trip students explore southeast Alaska's waters, forests, and cultures, Gmelch said. They learn from the indigenous Tlingit community and study the controversies surrounding the stewardship of the region's natural resources — its fish, timber, and beauty.
"My entire freshman year was online due to COVID-19, so I figured this was the perfect opportunity to meet people from school," Laguna said. 
At the summit of Harbor Mountain, "I remember feeling at peace and interrelated to my surroundings," Laguna said. That hike up the mountain, he said, solidified his decision to major in environmental science. 
Image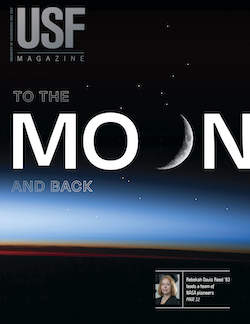 Featured in USF Magazine
This USF News story was published in USF Magazine, where you can find feature stories about university life, alumni Class Notes, and information about events at USF.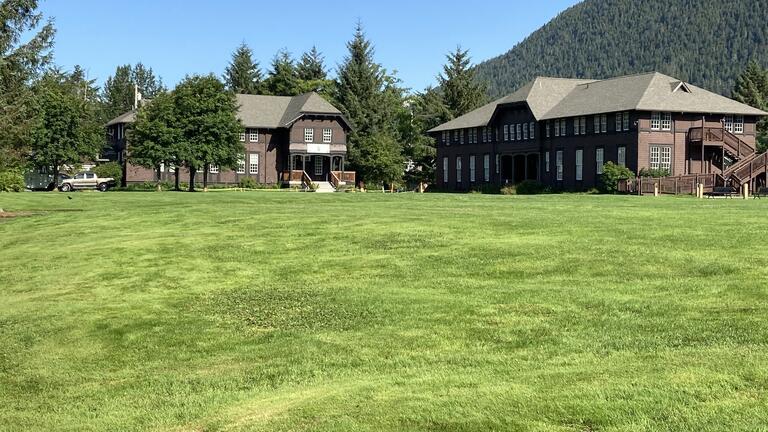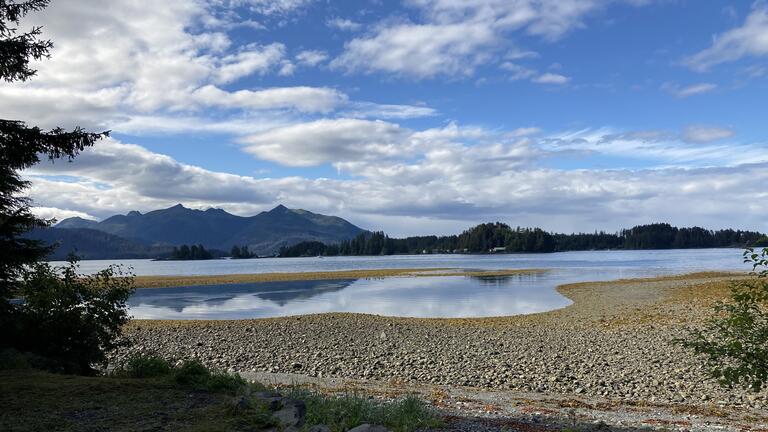 The Sitka campus where USF students stay
Students travel to Sitka as part of the Alaska immersion program