Engaged Learning
How to Succeed in Business From Here
Students found start-ups, nonprofits, and their own brands
USF undergraduates aren't waiting until after graduation to launch their own companies. They're using their classes to test new ideas — and relying on professors as business consultants.
Meet some of the student entrepreneurs.
Image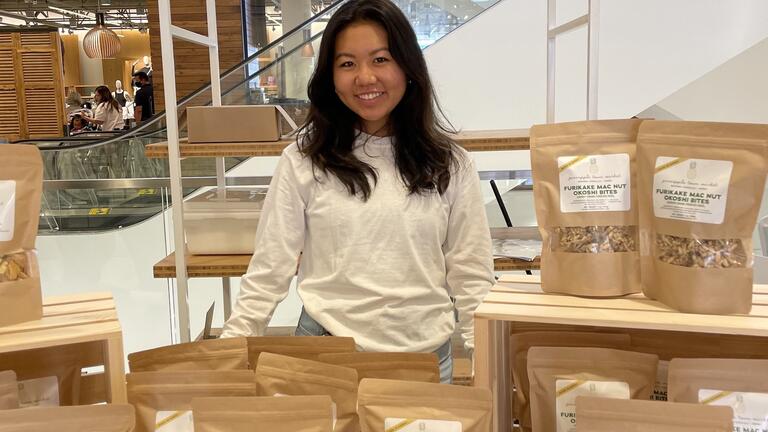 Jenna Chai '22
Founder, Pineapple Town Market, an online marketplace for foods inspired by her Japanese heritage and upbringing in Oahu
"During the pandemic, I was bored, and I enjoy baking," said the entrepreneurship and innovation major. "I started experimenting with different recipes passed down from my mom and her mom."
Chai said she travels between San Francisco and Oahu to run her business. She created the website for her company in a marketing class at USF.
"It's always been a dream to start my own business," she said. "After graduation, I hope to continue it and launch more Hawaiian products."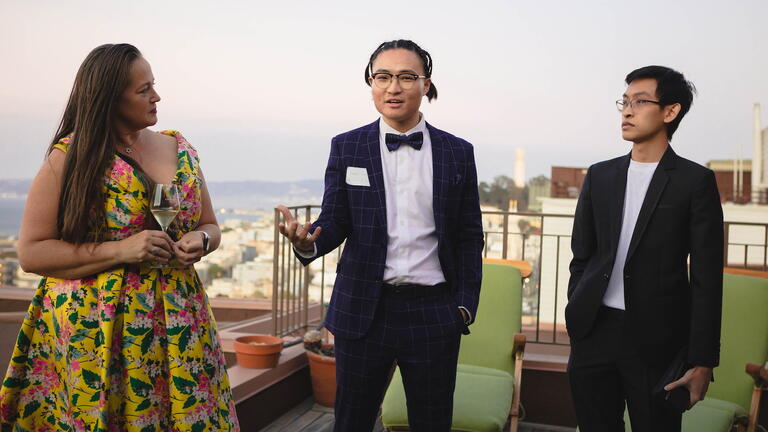 Kangle Lin '23
Founder, Gumdrop, a matchmaking app acquired in October by Vlogmi Corp.
"I was single — it was a dating app at first," said Lin, a business analytics major. "But no one was using the app. They said they wanted to make more friends, especially first-years on campus."
The app is meant to feel "like a college experience," Lin said. It helps users make friends in groups of four to six people.
Lin said he chose to attend USF because of the start-up culture in San Francisco and Silicon Valley. "I always wanted to start something on my own, where I could change the world instead of other people telling me how to change the world," he said.
Image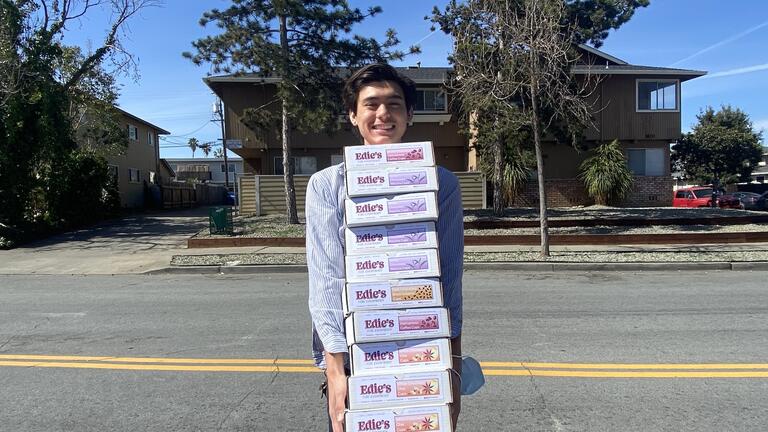 Christopher Boccignone '22
Co-Founder, Edie's Sweets, a vegan snack and chocolate company
"We were on a road trip during April 2020, after moving home during the pandemic, and the snack foods we were living on weren't cutting it," said Boccignone, an entrepreneurship and innovation major.
The road trip with his co-founder, Edith Pan, a friend since sixth grade, inspired them to develop vegan snack cups with global flavors — white chocolate chai cups, white chocolate matcha cups, dark chocolate black sesame cups. They started making the cups themselves and now work with a chocolatier in Northern California to produce their snacks.
When Pan returned to Stanford University to study computer science and finance, Boccignone returned to USF and used his classes to help build the company. "The entrepreneurship program at USF allows me to key in on my strengths," he said.
Image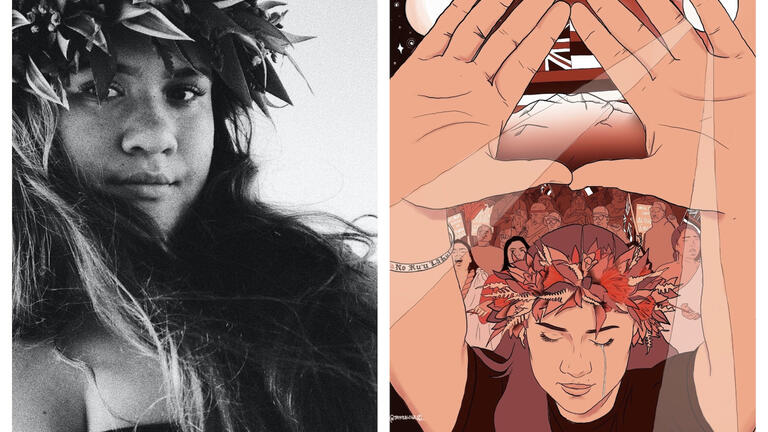 Taylor Delorm-Doane '22
Founder, the Huli Hia brand, to promote social causes in Hawaiian communities
In 2019, protests surfaced in Delorm-Doane's community over a plan to build a new telescope on Hawaii's Mauna Kea, which is a sacred mountain to some. "I was there for that," she said. "It was very intense, with the elders sitting in the road and being arrested."
She drew a design that expressed her feelings about Mauna Kea, and it went viral on Instagram. From there, she started printing the design on t-shirts at her aunt's t-shirt company. She shipped the shirts all over Hawaii and the mainland, and Kolten Wong, a Major League Baseball player from Hawaii, wore one. Profits went to support a group called the Kanaka Rangers in their effort to stop development on Mauna Kea. Next up? She's planning a "Hawaiian Heroes" collection of shirts, including one with her drawing of Duke Kahanamoku, known as the father of surfing.
Delorm-Doane developed a website in her Internet Business Applications class and refined her brand in her Entrepreneurship and Innovation practicum. "I've been working on this project in both classes, with Professor June Lee," Delorm-Doane said. "I'm really excited where it's going to go in the future."
Image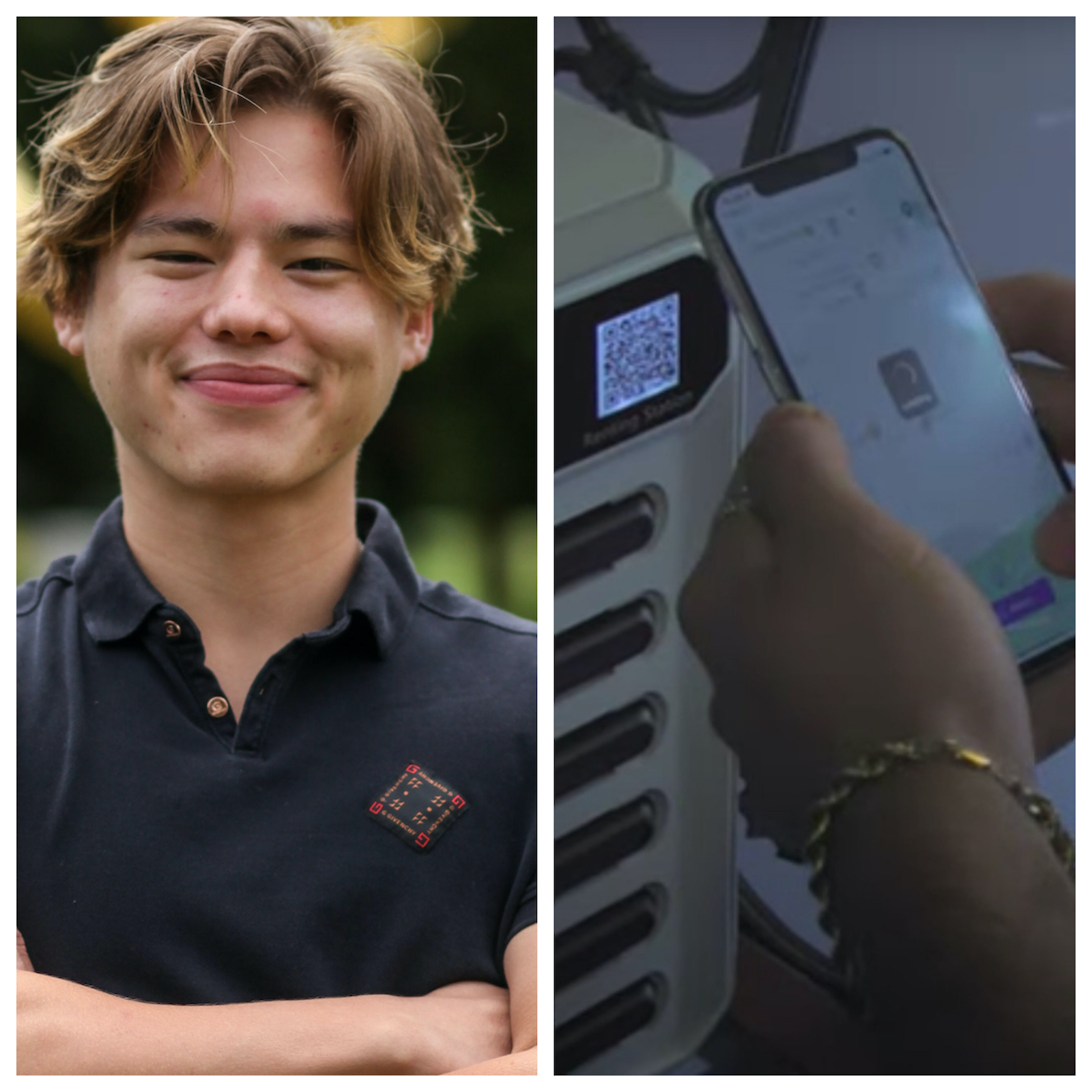 Kyle Lupfer '23
Founder, Cratos Chargers
"I took a gap year in China, learning business and Mandarin," the entrepreneurship and innovation major said. "I was introduced there to portable charger rental services. I would use them every day."
The company launches in January, with 40 stations offering the portable chargers in San Francisco. Lupfer has a team working on the company; they are all full-time students. He also has the support of Associate Professor Neil Walshe, who points out that Lupfer is managing product design, investor relations, and manufacturing in China.
"USF is a breeding ground for creatives," Lupfer said. "Everyone who has worked on this are USF students. We learn something Friday in class, and we apply it Monday."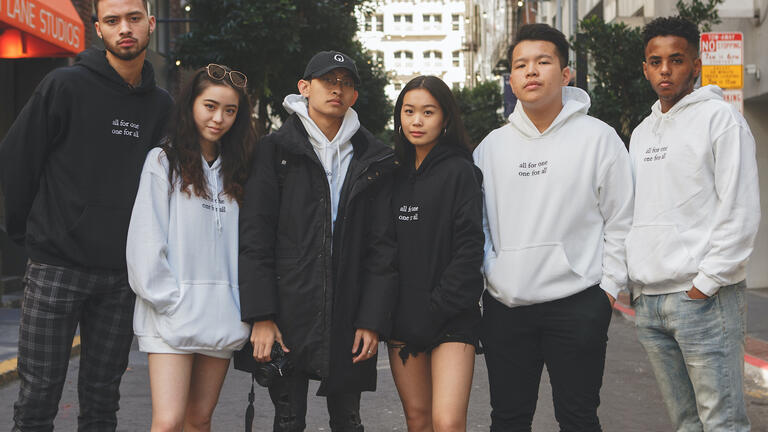 David Vu '22
Founder, DAY ONE Entertainment, a nonprofit multimedia production company
David Vu has been planning DAY ONE since he was in high school, he said, and he formed his team from USF students in January 2020. The nonprofit is composed of a team of artists and writers who make films, design clothes, represent artists, and build brands.
"In my junior year, a professor asked me to develop a company, and I pitched DAY ONE to all of my professors and got direct feedback from them," said Vu, a management major.
Now, DAY ONE is working with different organizations on campus, including cultural clubs and fraternities and sororities, producing videos and other content to help them with marketing.
Image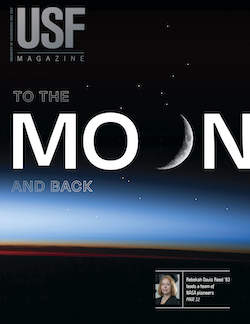 Featured in USF Magazine
This USF News story was published in USF Magazine, where you can find feature stories about university life, alumni Class Notes, and information about events at USF.