Faculty & Staff Achievements
New Dean Named to School of Nursing and Health Professions
Eileen Fry-Bowers, associate provost for research administration at the University of San Diego and a professor of nursing and public health, will be the new dean of USF's School of Nursing and Health Professions, beginning July 1.
Fry-Bowers is a certified pediatric nurse practitioner, a U.S. Navy veteran, and a member of the California bar, with experience in law and health policy.
Image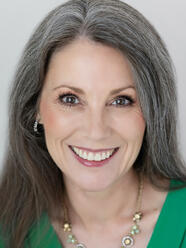 "I am very pleased that Eileen will be joining our community at such an important time in nursing and health professions, and I look forward to partnering with her to advance an exciting era of new developments for the school," said Provost Chinyere Oparah.
In addition to more than 15 years of experience in higher education, Fry-Bowers brings decades of clinical experience to USF, including her work in acute care facilities, community-based clinics, and military facilities. She is a fellow of the American Academy of Nursing, chairing the Expert Panel on Child, Adolescent, and Family health.
At USD, Fry-Bowers oversees all research, including the Office of Undergraduate Research, and she teaches undergraduate and graduate students in USD's Hahn School of Nursing and Health Science. Her research and policy interests include child and family health; the effect of legislative and regulatory change on health care; and practice, legal, and ethics issues in health care workforce education.
"The pandemic marks an inflection point for nursing and the health professions," Fry-Bowers said. "We have a real opportunity to change the conversation, to move it from being about delivering health care to being about developing health and eliminating health inequity. I am thrilled to be joining the University of San Francisco as the dean of SONHP at this pivotal time."
Fry-Bowers holds a bachelor's degree in nursing from Loma Linda University, a master's degree from the University of Rochester School of Nursing, and a juris doctor from Whittier Law School. She holds a PhD, with an emphasis in health services, from UCLA School of Nursing and completed a postdoctoral fellowship at UCLA in the care of vulnerable populations with a focus on child health policy.
Fry-Bowers succeeds Patricia Pearce, who has been interim dean of the SONHP since July 2021.