Equipped to Lead and Succeed
USF Senior Named to National Fellowship
John Iosefo, the son of American Samoa, heads to Washington, D.C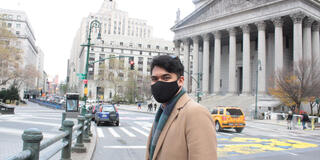 John Iosefo '21 will begin a journey to join the nation's diplomatic corps this spring, pursuing a passion for peace negotiations that he acquired at USF.
Iosefo received the Charles B. Rangel International Affairs fellowship Dec. 17 and will be the first USF graduate to become a Rangel fellow. The fellowship begins in mid-May, shortly before his graduation from USF.
"I couldn't have done it without the support of people I've met at USF, including Peter Novak and Keally McBride, and also my friends and family," said Iosefo, a politics major.
The Rangel Graduate Fellowship prepares young people for careers in the foreign service of the U.S. Department of State, training them to formulate and implement U.S. foreign policy. Each year, the fellowship, administered through Howard University and named for former congressman Charles Rangel, is granted to 30 college graduates and supports them financially and professionally through two years of graduate studies, internships, and mentoring.
For Iosefo, who grew up in American Samoa and who once wanted to be a lawyer, a trip to Northern Ireland in 2019 as part of USF's Erasmus Community opened his eyes to the possibilities of diplomacy and bringing peace to the world.
"Our tour guide in Ireland teared up talking about the U.S. diplomats helping to end the decades-long conflict there," he said. "That got my gears turning as far as the impact the U.S. can have at home and abroad. I recognized that the U.S. does have a role in changing people's lives — and it doesn't have to be with war."
Iosefo is applying to graduate schools in the D.C. area to further his international studies. Once he completes the fellowship and graduate school, he will officially join the foreign service.
"I'd love to get into those areas where the U.S. is intimately involved in peace negotiations in Europe — I studied abroad in Rome and studied French at USF," he said. "I want to do the hard work of diplomacy."
Image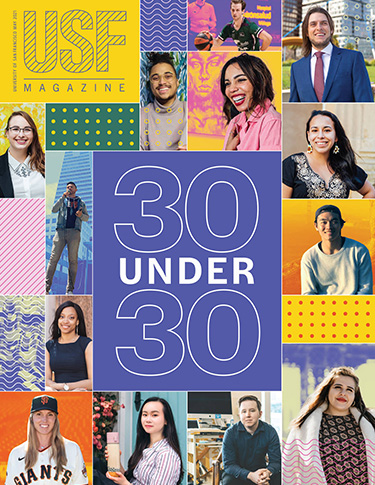 Featured in USF Magazine
This USF News story was published in USF Magazine, where you can find feature stories about university life, alumni Class Notes, and information about events at USF.