Faculty & Staff Achievements
Hopes for the direction of healthcare
How are Jesuit values visible in your teaching, research, scholarship, and practice?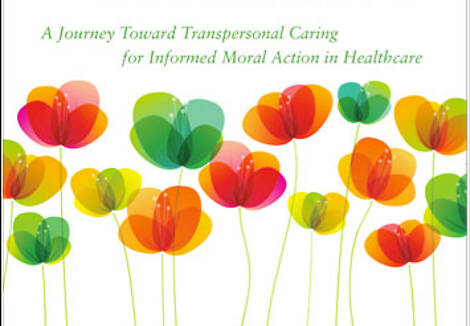 Sara Horton-Deutsch, Ph.D., RN, FAAN, ANEF, Caritas Coach joined the faculty at the University of San Francisco School of Nursing and Health Professions in fall 2018 as a professor. Over the past 4.5 years, she served as the Jean Watson Caring Science Chair at the University of Colorado. In this role, she advanced the art and science of human caring knowledge, ethics, and clinical practice in nursing and health sciences. She fostered research, teaching, and practice of human caring through an interprofessional Ph.D. program and continuing education training programs that integrated new knowledge from humanities, arts, cross-cultural spiritual disciplines, and emerging scientific disciplines.
During the 2018 Summer, Dr. Horton-Deutsch was invited to the 25th Annual Health Professions Educators' Summer Symposium to serve as their first Nurse Wizard. She was chosen as the Nurse Wizard in recognition of her leadership in the field of nursing and health sciences, her work in advancing human caring knowledge and clinical practice in nursing and health sciences, and her expertise in reflective practice, the theme of the 25th Annual Symposium.
"It was a great honor to be chosen as the wizard, and it was validating for the profession to be the first nurse to serve in this role."
Every year the Health Professions Educators organization holds a symposium for nurses, health care officials, and physicians. The symposium's purpose, since its inception 25 years ago by faculty at Dartmouth College, is to catalyze improvements in the quality and safety of health care.
"This is a group of committed educator, researchers, and practitioners who want to improve health professions education in order to provide higher quality care."
Ten years ago, the Health Professions Educators Organization expanded by inviting patient advocates to the Summer Symposium. These were survivors of health care malpractice or family members of those inflicted. They had firsthand experience of the cracks in the healthcare system. The program focuses on research, teaching, and service to improve quality and safety in health care with the intent of remembering the the consequences of medical error and effects on patients and their families. It aims to create a safer healthcare environment by learning from past mistakes. Around the same time the program expanded to include advocates and survivors, the symposium also created the role of a Wizard. The Wizard is a leader with extensive knowledge of the theme being explored that summer and is responsible for curating, challenging, and expanding the discussions.
The First Nurse Wizard
Dr. Horton Deutsch was the first nurse chosen to be the wizard at the Symposium. In the past, wizards were always healthcare administrators or physicians, but this invitation was a sign of the group moving toward being more inclusive and equitable.
"It speaks to nursing going beyond just getting to the table. We have been working for decades to be at the table, but once you're there, it doesn't necessarily mean that you are facilitating or leading the discussion. For me, it was a sign of the group evolving by having a nurse facilitate and lead the dialogue."
Other recent signs of evolution by the group is the transition from a single leader to a three-person leadership team. For the first 25 years the group was lead by a physician, but now the group is co-led by a nurse, a physician, and a healthcare administrator in order to ensure that a more diverse group of voices are heard.
"It is a very courageous group; it's a very complex group, trying to bring together different healthcare professions and then bring patients and families in the mix to address quality and safety all the while simultaneously balancing all of the needs and perspectives in the room. It was particularly challenging to be the wizard when the dynamic of the conversation makes everything very real and raw. You have survivors sharing their story, mothers sharing how their 12-year-old child died in a hospital because of a physician, nursing, and/or system error. The work can be heart-wrenching but at a deeper level, at a more human level, by reflecting... it shines a light on the beauty in truth."
It is a full circle: Reflective Practice and The Jesuit Traditions
Reflective practice involves acknowledging that healthcare is a continuous process of learning and that to practice safer and more effectively, it is essential to learn from previous mistakes. The Health Professions Educators' Summer Symposium recognized the value of reflective practice, a Jesuit value.
"Reflective practice in healthcare is an excellent example of Jesuit values in practice."
"I joined USF because I wanted to be apart of a value-based organization, who cares about people and the environment. It is important to have a global perspective and think about how we are all connected to one another. Seeing that, we begin to see our oneness, our shared humanity. Jesuit values are aligned with my personal, professional, and disciplinary values."
Hopes for the direction of healthcare
Dr. Horton-Deutsch is focused on creating a sense of community in teaching, particularly at a time when technology has led us further away from face-to-face interaction. The question becomes how do we remain connected to one other and our shared humanity when there is more distance between us?
"We have to be much more intentional about creating a sense of community with one another by finding time to come together and connect in meaningful ways at a time when there are so many external forces driving us further away. The more distance there is between us the easier it is to depersonalize and dehumanize the other. When we truly see the other and know their story, we connect with them on a more human level. Ultimately nursing is about humanity...caring, healing and wholeness. We have to see the other person in front of us in their wholeness if we are going to remain caring, compassionate, and connected."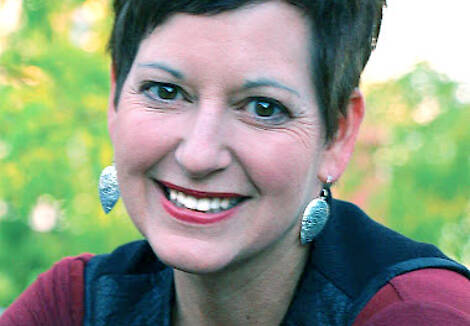 As we celebrate this March Patient Safety Awareness Week, I invite each of you to reflect on your values. How do you connect with patients, families, and colleagues? What do you do to fully see the other person? How are Jesuit values visible in your teaching, research, scholarship, and practice? What more can you do?