Passion for Justice
Dr. Janice A. Mark Selected for Prestigious Year-Long Fellowship
Congratulations Dr. Mark!
Image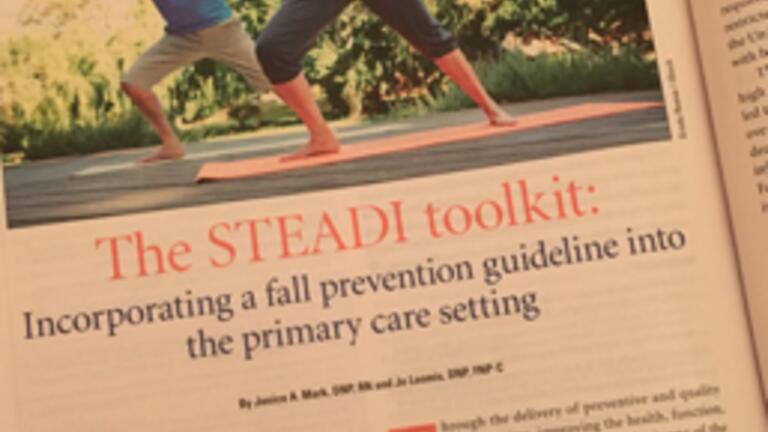 For elderly Americans, falls are a major threat to independence. However, in many cases they are preventable – and USF's own Dr. Janice Mark, DNP, FNP-BC, RN, is working to help spread essential knowledge of best practices through a CDC fellowship.
Dr. Mark, who earned her DNP-FNP in December 2017 and has been an adjunct faculty member at USF for 25 years, was the sole practitioner selected in 2018 for a prestigious year-long Clinical Fall Prevention Fellowship through the American Colleges of Nursing (AACN) Public Health Nurse Fellowship Program at the National Center for Injury Prevention and Control (NCIPC) with the Centers for Disease Control and Prevention (CDC) in Atlanta.
The fellowship is a natural fit for Dr. Mark, whose DNP project focused on educating primary care providers on the importance and use of CDC's Stopping Elderly Accidents, Deaths, and Injury (STEADI) fall prevention initiative for older adults living independently. A manuscript based on her project was published in Nurse Practitioner and presented at the California Association of Nurse Practitioners Annual Educational Conference.
Dr. Mark's AACN Public Health Fellowship is geared towards training advanced practice nurses on various aspects of population health, especially as it relates to fall prevention in community-dwelling older adults. The overarching goal is to study the epidemiology of falls and identify effective fall-reduction measures. As the senior population continues to increase rapidly, there is a growing need to engage healthcare providers in screening and identifying seniors at risk for falls, identify modifiable risk factors, and intervene by using effective clinical and community strategies.
Image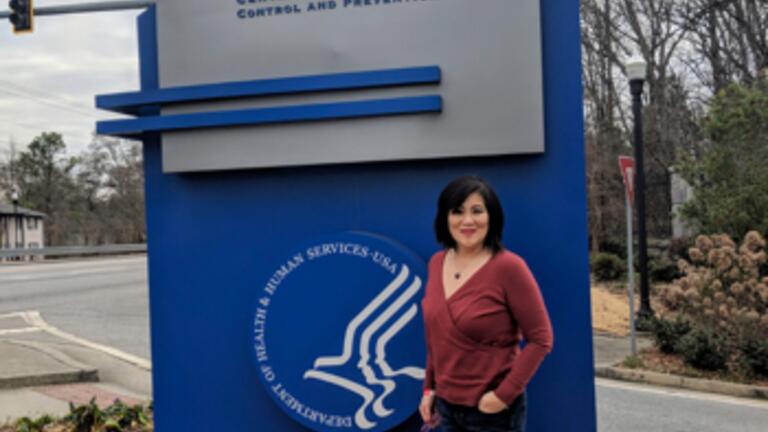 While in Atlanta, Dr. Mark will work on multiple projects, research studies, and publications related to CDC's STEADI fall prevention initiative. The primary focus of the fellowship is to assist the CDC's National Center for Injury Prevention and Control Falls team in developing a business case for evidence-based clinical fall prevention activities; analyzing data and evaluating strategies to reduce injuries and hospitalizations due to older adult falls; and pursuing opportunities to educate and incentivize clinicians and health systems for integrating fall prevention. Dr. Mark will serve as a subject matter expert, providing valuable clinical expertise and support to the CDC's Falls team.
Dr. Mark's goal during the fellowship is to become a voice for elderly fall prevention within the healthcare community through continuing education, presentations, and publications. After she completes her fellowship, she plans to become a fall prevention consultant to health care practitioners, clinics, and healthcare systems and increase the accessibility of community fall prevention strength and balance exercise programs for seniors.
Dr. Mark's success might suggest a carefully planned path – but she is the first to admit that her career has not been entirely linear. After earning her BSN degree at USF, she worked as a medical-surgical staff nurse, later becoming a USF adjunct professor after finishing her MSN degree at UCSF. When both her children left for college, Dr. Mark immediately saw the opportunity to come back as a student to complete her DNP degree, enrolling the same year that her son entered his own Ph.D. program.
Image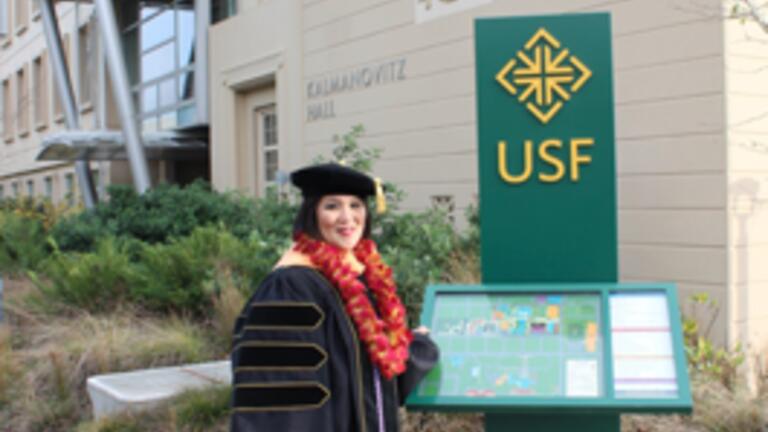 Nevertheless, there has been a clear through-line throughout her nursing career. "For some reason, I always encountered many geriatric patients and realized there is a lot to learn from them and their stories," Dr. Mark explained. "Unfortunately, this is a population that's often neglected."
Her interest in working with the elderly was sparked when she worked as a waitress in an independent senior living facility during high school. "I always admired their wisdom and wealth of knowledge. They enjoy your company and are generally grateful for your nursing care," she noted. "Even though the elderly community is very active and independent, they require specialized care because of age-related physiological changes to their bodies. Thus, they need help in figuring out appropriate medications, addressing physical and cognitive limitations, and rebalancing their lives through health."
During her long career in nursing, Dr. Mark has developed plenty of wisdom to share with current nursing students:
Always respect yourselves and others in the workplace – become a team with your coworkers and expect great outcomes.
When taking care of a patient, the little things are what matter the most. Making a connection with the patient makes all the difference.
If a patient is calling for you, listen – it is because they need your help.
There is always an opportunity to learn anywhere you are.
Image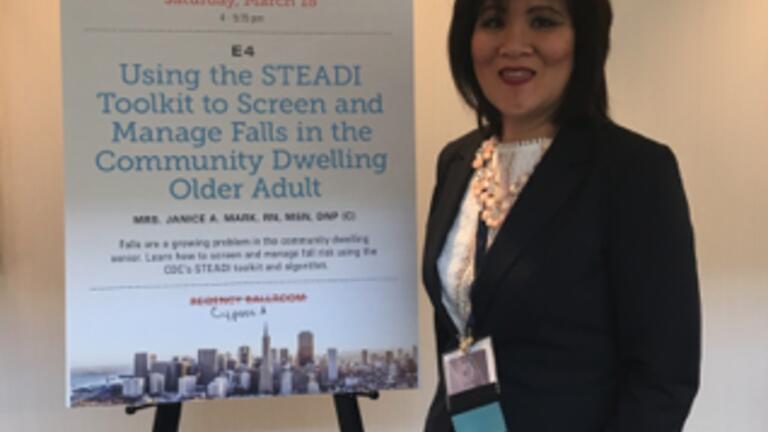 Dr. Mark would also like to recognize the guidance and mentoring impact from her supervisory DNP committee members, Dr. Jo Loomis, Dr. Melanie Kieffer, and Dr. Lisa Sabatini.
At the School of Nursing and Health Professions, we will continue to follow Dr. Mark's accomplishments and celebrate her #ChangingTheWorld, one student and one patient at a time.