Campus Life
Discovering Public Health
A conversation with Antonio Rodriguez
Antonio Rodriguez is a MPH student in Orange County.
Image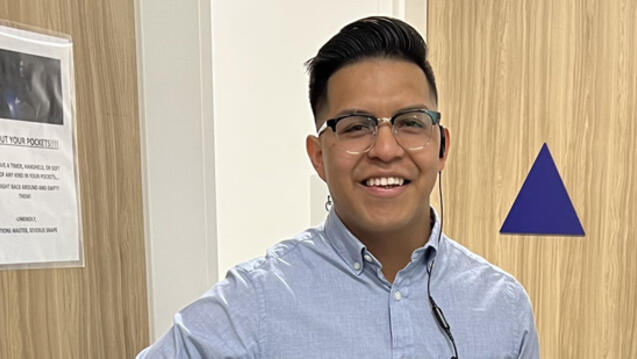 When I was a kid, I often visited hospitals. I broke my wrist and elbow while skateboarding, got my scalp cracked open trying to jump over a pool, and later on in life, had tests done to diagnose a heart murmur. These frequent visits to the hospital had an impact on my professional calling. I experienced how everyone was taking care of me and my health. I was reassured I would be OK. As I grew older, I transferred the experience into a professional goal to join the health sciences and provide access to health care. Everyone should have access to healthy, quality lives.
About the MPH at USF
I had applied to the MSN program but was invited to join the MPH program in Orange County. I had never considered public health but discovered it would provide many professional options to work with communities in the health care field. I am getting ready to become that health care administrator that provides access as I always dreamed.
The MPH program at USF allows me to balance life and be a full-time student while working. The school and program match my social justice values, and in each class, I have an opportunity to meet people with different backgrounds, perspectives, experiences, and interests. My professors are invested in my learning and success. They offer assignments and tools to understand better healthcare access and barriers to access.
My three key learnings to date within the program, other than the content of each class, are:
Analyzing a paper or article and using the scale to determine its rigor. This is a great tool to apply nowadays with the misinformation and overflow of information.
Using math to show what's happening without hiding the reality for some populations.
Using research to develop a comprehensive picture of an issue or situation.
For now, I will continue to discover public health and all of its opportunities!
If you are on the fence about pursuing a public health career and you want to chat, you can contact me at arodriguez66@dons.usfca.edu