Global Perspective
Dons Join Global Climate Strike
They march on Market Street to fight fossil fuels and climate injustice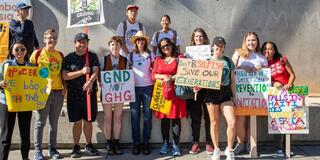 Powered by hope and eager for action, USF students and professors joined the Global Climate Strike on Sept. 20 in the streets of San Francisco.
"I've been working on energy and climate since 1988," said Stephanie A. Siehr, professor of environmental science. "Today, I'm fighting for life on the planet."
Thousands of protesters marched from the Federal Building to Embarcadero Plaza. They joined millions more on all seven continents who marched with one purpose: Push policymakers to take immediate action against climate change.
Lisa Farmos '21, a student of Siehr's, said she wants politicians to "pay attention to the science and stop feeding us talking points. I want to see action."
Farmos said that one of her professors, AJ Purdy of environmental science, recorded his class lecture so that students who skipped class to attend the march could watch the lecture later.
Kirsten Wong '20 skipped a day at her internship in the USF environmental safety department to make the march, which was her first ever. "But my supervisor doesn't mind. He's a beekeeper at USF and so am I."
Jack Kamb '21 said he was marching to fight food injustice and industrial agriculture. "I'm interested in local food for the public good," said Kamb. He said his activism was inspired by a class called The Commons taught by Vijaya Nagarajan, associate professor of theology and religious studies.
"One of the most important actions we can take is to see, defend, and recover our global commons: land, water, and air," said Nagarajan, who also joined the strike.
The San Francisco march arrived ahead of the United Nations climate summit Sept. 23 in New York City. The summit was focused on the Paris Agreement, which calls for a carbon-neutral world by 2050. USF achieved zero net carbon emissions 31 years ahead of that goal.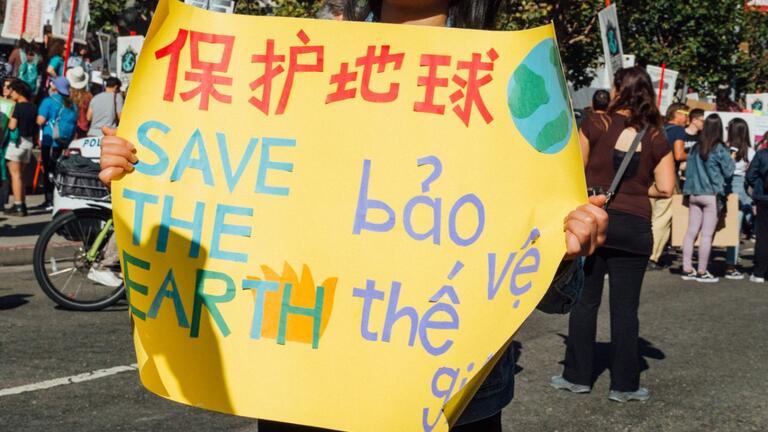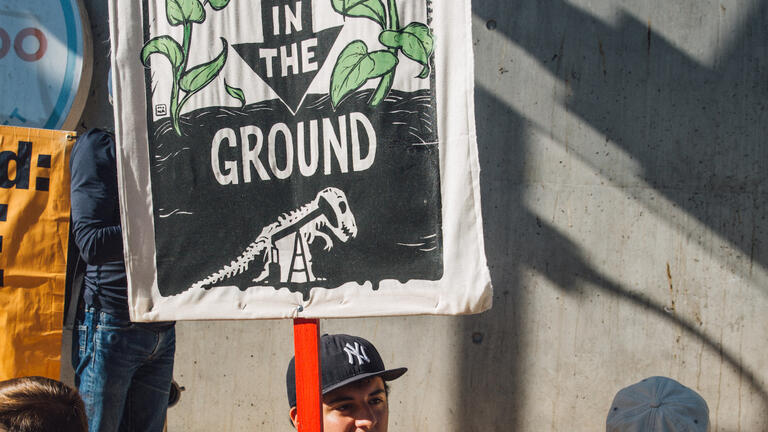 Kirsten Wong '20 joined the Global Climate Strike march, her first march ever.
Alexander Plimpton '20 was inspired to march by his urban agriculture professors at USF. "I'm here to fight industrial agriculture," he said.