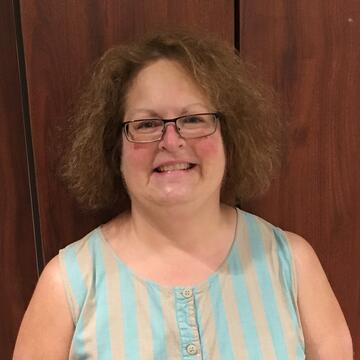 Mary Lynne Knighten
Adjunct Professor, EL DNP Program Director
Biography
Dr. Mary Lynne Knighten is a board-certified nurse executive with nearly 35 years of progressive management experience leading patient care operations, ensuring legal and regulatory compliance, developing staff, building clinical programs, improving patient satisfaction and quality outcomes, mitigating cost inefficiencies, controlling budgets, conducting research, and negotiating contracts for major medical centers and teaching hospitals.
Dr. Knighten is a self-motivated leader, published author, and speaker, as well as an internationally recognized expert in patient-and family-centered care and faith community nursing.
Expertise
Scholarly Writing and Evidence-based Practice
Quality and Patient Safety
Research Areas
Patient- and family-centered care
Palliative care and hospice
Smoking cessation
Workforce development
Appointments
President-elect Faith Community Nurses International
Chair ACNL Health Policy Committee
Board of Directors for St. Louise Resource Services
Advisory Board member for PFCC Partners
Education
Doctor of Nursing Practice, University of San Francisco, 2012
Master's of Science in Nursing, Duquesne University, 1990
Bachelor of Science in Nursing, West Liberty University, 1986
Diploma, The Washington Hospital School of Nursing, 1982
Prior Experience
Adjunct Faculty and DNP Clinical Residency Coordinator, Azusa Pacific University
Adjunct Faculty RN-to-BSN distance learning program, Holy Names University
Chief Nursing Officer and Vice President of Patient Care Services, St. Francis Medical Center (Daughters of Charity Health System)
Awards & Distinctions
Inaugural Harry Orme, MD Partnership award for patient- and family-centered care, 2013

CHW Quality Summit Best Practice award for reducing community-acquired pneumonia, 2006

CHW Values in Action award for "Collaboration", 2005
Selected Publications
Ziebarth, D. J. & Knighten, M. L (2021). Wounded healers: Job termination in faith community nursing. Journal of Christian Nursing.

Knighten et al. (2021). Charting a new course: Developing advocacy skills in California's nurse leaders. AONL Voice of Nursing Leadership.

Knighten, M. L. (Winter 2020). Evidence-based practice in the role of the faith community nurse. Perspectives.

Ziebarth, D. J. & Knighten, M. L. (Summer 2020). The use of a Faith Community Nursing Theory to underpin research and guide practice. Perspectives.

Machon, M. Knighten, M.L. & Sohol, J. (2020) Improving clinical communication and collaboration through technology. Nurse Leader.

Knighten, M. L. (2018). Health care grant writing in acute, ambulatory, and community care chapter in K. T. Waxman (Ed.) Financial & business management for the doctor of nursing practice, (2nd Ed., pp 287-314).