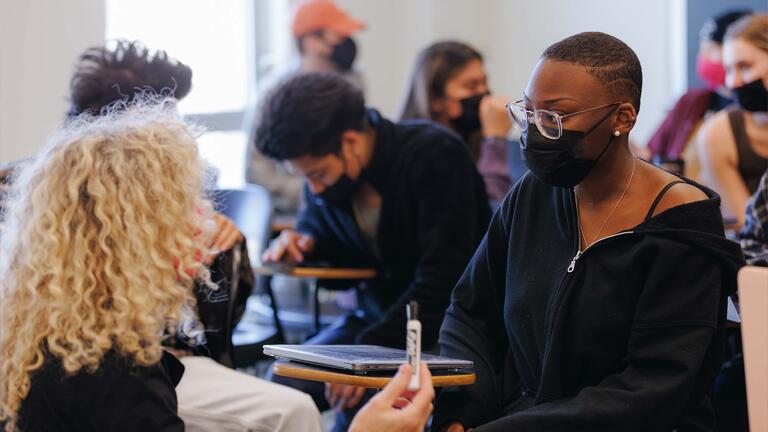 Jewish Studies & Social Justice, Minor
History & Advisory Board
Our History
I am a firm exponent and adherent of any cause which extends the hand of salvation to the living in time of distress; which, instead of waiting until a man is down, prevents him from sinking."
MELVIN SWIG
In 1977, Melvin M. Swig established the Mae and Benjamin Swig Chair in Judaic Studies in an homage to his parents. Not only was this the first endowed chair or Jewish Studies program at the University of San Francisco, but Swig and USF had actually broken historical ground on a global scale: it was the first Jewish Studies chair and program at a Catholic university worldwide.
The first individual to hold the chair was Rabbi David Davis, renowned at the time for teaching a course in USF's Department of Theology & Religious Studies called "Jesus the Jew." In 1997 the History Department's Andrew Heinze took over the program. In 2007, Aaron Hahn Tapper became the third person to hold the chair.
One year later, in August 2008, Hahn Tapper re-launched the program as the Swig Program in Jewish Studies and Social Justice, the first formal academic program of its kind in the United States. Including a new university minor in Jewish Studies and Social Justice, the program engages students in both theoretical and practical applications of the meanings of social justice and activism rooted in the Jewish traditions. On campus, the program offers a wide range of Jewish Studies courses, as well as an annual intensive Hebrew language summer program called Ulpan San Francisco, which was founded by Heinze in 1998. The program also extends beyond the university to the larger Bay Area community, offering educational programs focusing on social justice issues, such as our annual Social Justice Lecture, among others.