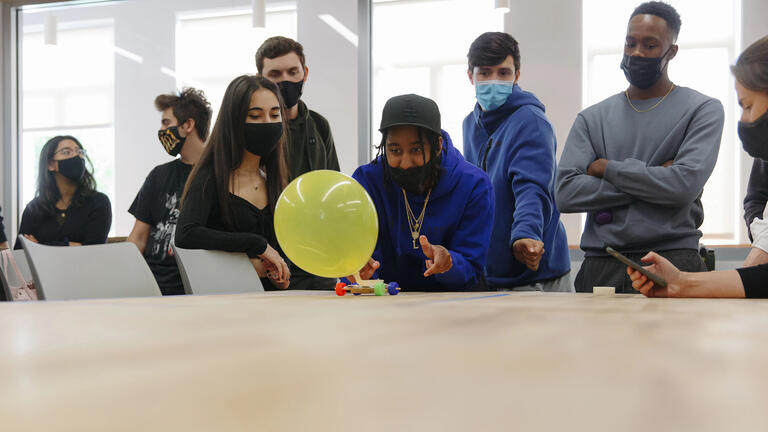 Engineering, BS
Program Overview
The entire field of engineering has entered a new era, one that requires fresh eyes and different ideas to solve the biggest challenges facing the world today. USF is at the forefront of this movement.
Summer Zero
The transition from high school to college is both exciting and challenging. We developed Summer Zero, a multi-week program for incoming first-years, to help you get to know your cohort and introduce you to the engineering program and life at USF.
Summer Zero is designed to be a multi-week summer program that will prepare you for life as an engineering student, and help you transition successfully to college. The program is led by key faculty members from engineering and related departments who are eager to teach your courses and serve as your mentors. Our activities will help you to understand your individual talents and assets, and prepare for success as you enter the program. You'll also take math, programming and writing courses, and participate in a fun design project.
The entire incoming cohort is expected to attend Summer Zero, which is planned for the last weeks of summer just before the fall semester starts. Coursework will be supplemented by workshops with a focus on community building, campus resources, and an introduction to the engineering profession. All program costs will be covered.
We look forward to getting to know you and helping you develop bonds that will last throughout your four years at USF and beyond.