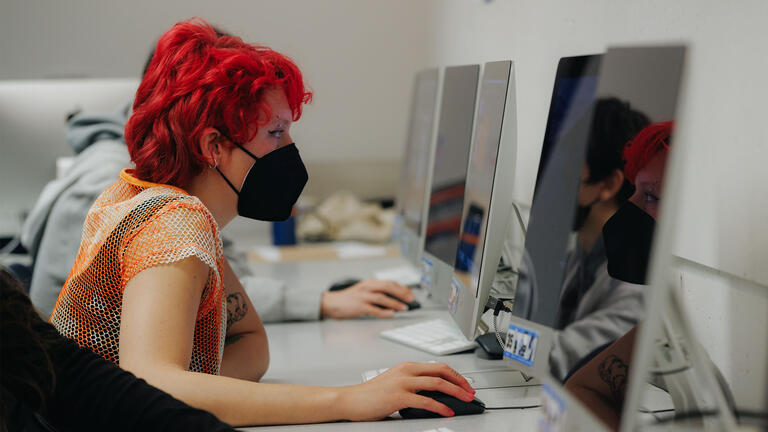 We give you the tools to experiment, explore, and create. 
XARTS
Our studio facilities, commonly known as "XARTS" (pronounced "eks-arts"), includes fully equipped, professionally managed, high-performance labs that function as both specialized classrooms and student workspaces.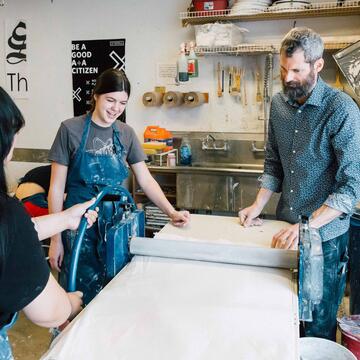 2D & 3D Studios
Our studios are equipped with tools and equipment to support a range of media including drawing, digital fabrication, woodworking, and many more.
Computer Lab
The Mac-based labs are equipped with industry-standard software, as well as several standard and large-format printers and scanners.
Cameras
An inventory of recent-model digital cameras and camcorders are available to students for class assignments and documentation.