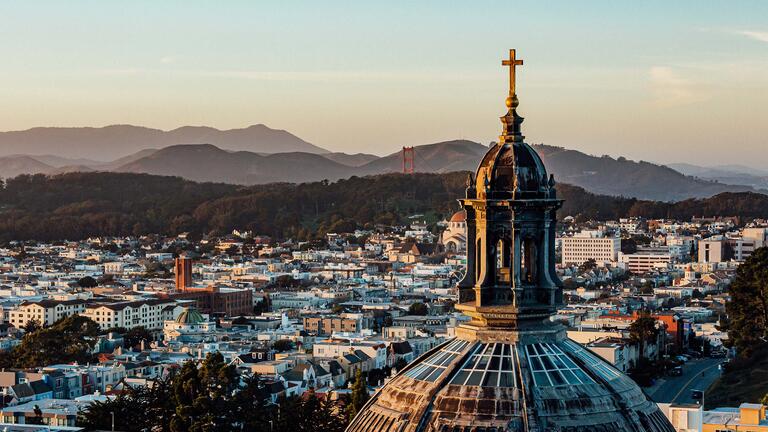 The word Catholicism comes from the Greek katá+holos: 'relating to the whole'. Our Catholic Studies minor reflects this in its examination of the full scope of the tradition.
You'll gain critical insight into the self-understanding of Catholicism and explore the faith as an agent for human flourishing in academics, arts and sciences. You'll also explore how Catholicism relates to other religions in our diverse world.
The minor complements any major field of study, from business to education to the arts, sciences, and humanities.
Areas of Study
History and Society
Theology and Philosophy
Culture and Aesthetics
Cathal Doherty SJ, Program Director
2130 Fulton St.
Kalmanovitz Hall, 2nd Floor
San Francisco, CA 94117-1080