Program Director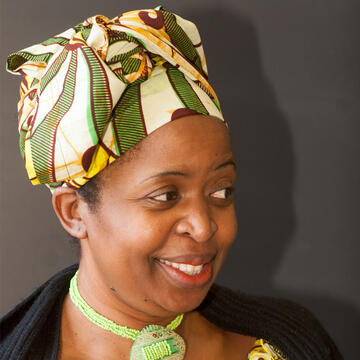 Kalmanovitz Hall 130
Lilian Dube is an associate professor and former chair of the Theology and Religious Studies Department at the University of San Francisco where she started in 2006 after a decade of teaching at universities in the USA and UK and the University of Zimbabwe, with tenure. In 1999, she made history as the first Black woman to earn a Doctor of Theology degree from Stellenbosch University.
She is the executive director of the film, USF in Zambia: HIV/AIDS and Social Justice, co-author of African...
Education
:
DTh (Missiology), University of Stellenbosch
STM, Columbia University
Grad CE, University of Zimbabwe
MA, University of Zimbabwe
BA Honors, University of Zimbabwe
BA General, University of...
Part-Time Faculty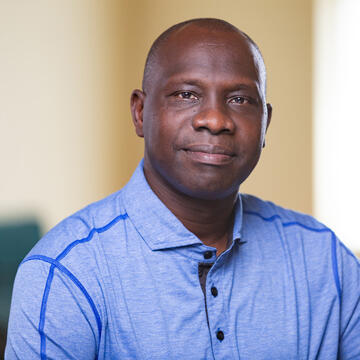 Peter Claver Ajer holds a PhD in Biblical Studies (New Testament and Early Christianity) with an allied field in Political Science (Peace and Conflict Studies) and a Licentiate in Sacred Scripture. His book, The Death of Jesus and the Politics of Place in the Gospel of John, employs modern theories of political and social geography to determine John's construction of liberating spaces in the Fourth Gospel's Passion Narrative. His present research methodologies include historical criticism...
Education
:
PhD, Graduate Theological Union
SSL, Pontifical Biblical Institute
STB, Pontifical Urbaniana University
Celia Stahr, PhD, developed a love of art and culture due to her many experiences traveling to Cuba, Mexico, East and Southern Africa, Western Europe, China, and every region of the United States. She has a background in modern and contemporary art history with a particular focus on issues of race and gender, as well as in African art and the diaspora. Stahr's research focuses on artists who cross cultural boundaries and the political, social, artistic, and psychological ramifications of such...
Education
:
PhD, History of Art, University of Iowa
MA, History of Art, San Francisco State University
BA, English Literature, San Francisco State University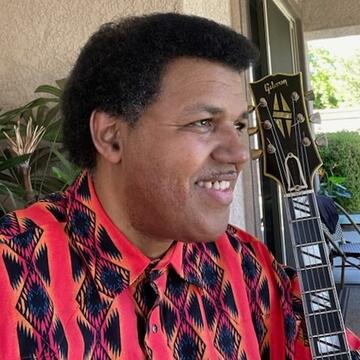 Masonic 203
Pascal Bokar Thiam has earned his undergrad at the Berklee College of Music in Boston, a Master's Degree from Cambridge College, in Cambridge, MA, and a Doctorate Degree in Education with honors from the University of San Francisco, CA. Born in Paris, France, and raised in West Africa Mali/Senegal, Pascal Bokar is listed in the "Great Jazz Guitarists" book by Scott Yanov published by Hal Leonard. His CD "Guitar Balafonics" received Stars in 4 Downbeat Magazine and was selected as "One of the...
Education
:
University of San Francisco, Ed.D. in Education, 2006
Cambridge College, MA in Education/Music, 1999
Berklee College of Music, 1985
National Conservatory of Nice, 1983
Expertise
:
African Studies
African American Studies
Music and cultures of Africa and the African diaspora