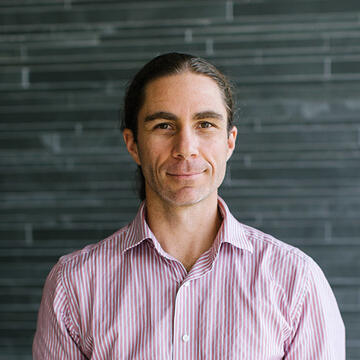 Brian Dowd-Uribe
Associate Professor
Biography
On sabbatical 2022-2023
Brian Dowd-Uribe is an associate professor in the international studies department at the University of San Francisco. His current research explores the social, agro-ecological, and economic dimensions of food, agriculture, and water policy, primarily in sub-Saharan Africa and Central America. Specifically Professor Dowd-Uribe's research examines whether and to what extent transgenic crops benefit small farmers, the role of decentralized water governance committees in mitigating water-related conflicts, and the role of farmers' markets in achieving both food and farm security.
Before joining USF, Prof. Dowd-Uribe was chair of the Department of Environment and Development at the UN-mandated University for Peace in Costa Rica. He also previously served as a postdoctoral research scientist at the Center for Research on Environmental Decisions at Columbia University's Earth Institute. Prof. Dowd-Uribe received an interdisciplinary PhD in environmental studies from the UC Santa Cruz. Prior to his graduate work, he served as an environmental protection Peace Corps volunteer in Togo, West Africa.
Research Areas
Rural Development
Food Systems
Political Ecology
Agroecology
Water Security
Appointments
Department Chair, International Studies
Program Director, MA in International Studies
Co-founder and Executive Editor, Globus
Member, Faculty Advisory Board on Internationalization
Education
UC Santa Cruz, PhD in Environmental Studies, 2011
UC Santa Cruz, MA in Environmental Studies, 2008
Prior Experience
Assistant Professor and Department Chair, University for Peace, Costa Rica
Postdoctoral Research Scientist, Earth Institute, Columbia University
Lecturer, Environmental Studies Institute, Santa Clara University
Awards & Distinctions
Visiting Scientist, Montpellier Advanced Knowledge Institute on Transitions, 2022-2023
Awardee, Jesuit Foundation Grant, 2019
Selected Publications
Schnurr, M. A., & Dowd-Uribe, B. (2021). Anticipating farmer outcomes of three genetically modified staple crops in sub-Saharan Africa: Insights from farming systems research. Journal of Rural Studies, 88, 377-387.
Fletcher, R., Dowd-Uribe, B., and G. Aistara (eds), (2020). "The Eco-Laboratory: Environmental Governance and Economic Development in Costa Rica." University of Arizona Press
Luna, J., and B. Dowd-Uribe, (2020). "Knowledge Politics and the Bt Cotton Success Narrative in Burkina Faso. World Development 136
Petrovic, N., Simpson, T., Orlove, B., & Dowd-Uribe, B. (2019). Environmental and social dimensions of community gardens in East Harlem. Landscape and Urban Planning, 183, 36-49.
Gray, L. C., Dowd‐Uribe, B., & Kaminski, J. (2018). Weaving cotton‐led development? Liberalization, cotton producer organizations, and uneven development in Burkina Faso. Journal of Agrarian Change, 18(4), 831-847.
Dowd-Uribe, B., Sanon, M., Roncoli, C., & Orlove, B. (2018). Grounding the Nexus: Examining the Integration of Small-Scale Irrigators into a National Food Security Programme in Burkina Faso. Water Alternatives, 11(2).