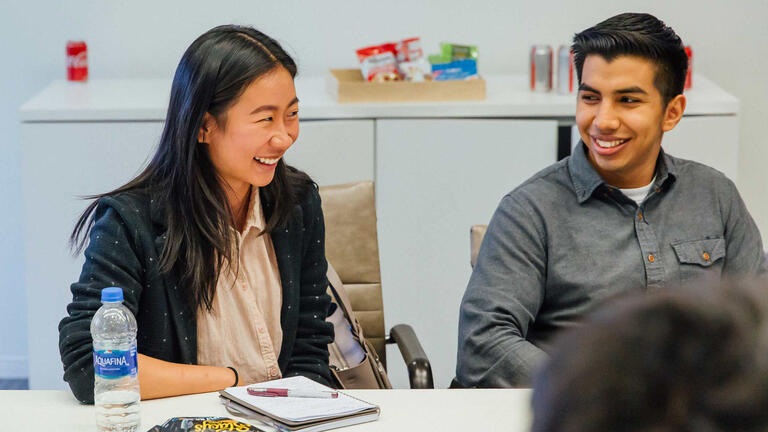 Advertising, BA
Program Overview
As an advertising major at USF, you cross disciplines to gain a rich, well-rounded education. You begin with introductory courses covering theories central to advertising: rhetoric and persuasion. You'll also learn about the advertising profession and agency structure. Once you're familiar with the breadth of opportunities available, you'll choose one of three tracks within the major: the creative track, the strategy/research track, and, for aspiring managers, the general track.
Students who choose the creative track also take a minor in design.
In each track, you'll learn practical industry processes and tools, which you'll apply in multiple class projects. The major culminates with you selecting a capstone experience: either two internships or the Campaigns I and II sequence, which involves participation in the American Advertising Federation's annual National Student Advertising Competition. All of our majors are also required to take the Portfolios and Presentation class, which prepares you to search and apply for internships and jobs.
What was most beneficial from my time at USF was how my professors spoke about the industry — honest and frank conversations about the ups and downs, the soft and hard skills needed, and what to expect."
—Ingrid Renata De Oliveira '17Art Director At Mekanism n San Francisco