Image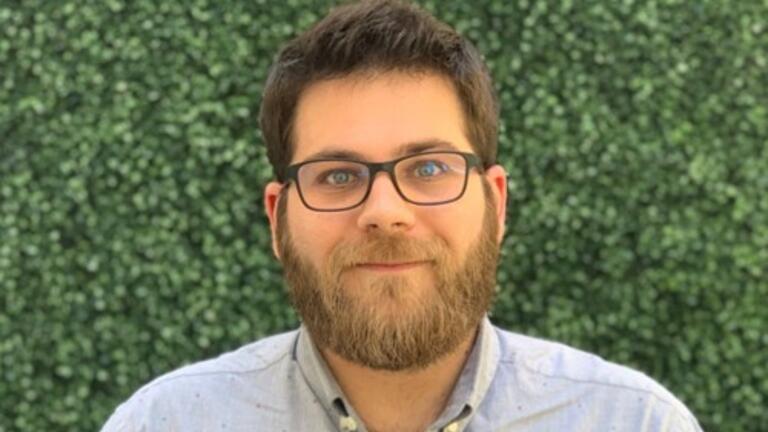 Recognizing that he was already living in one of the top innovation hubs from around the world, Joe Schloner '19 decided to stay close to home — and enrolled in USF's Master of Arts in Professional Communication program. He now works as a Senior Account Executive at Burson Cohn & Wolfe.
Why did you choose USF?
I had already been living in San Francisco for a number of years, and I knew that I was fortunate to be living at the epicenter of the technology industry for not only the United States, but the world. As I explored my university options in the Bay Area, I saw that there were a number of programs that came close to meeting my criteria of interests, but none had a program that was specifically designed for the direction I decided to take my career. USF's course offerings were extremely relevant to my interests, and the fact that I'd be learning from long time practitioners, rather than purely academics, was something I saw as a major draw — both in terms of subject matter and from opportunities to build my professional network.
Why did you choose to major in Professional Communication?
With a BA in English Education from SFSU, I wanted to find other avenues to explore my core skills of audience analysis and message framing, which are crucial in education. Having a strong interest in the ways in which the corporate world grows and operates, I saw USF's Master of Arts in Professional Communication program as the perfect bridge to connect my current experiences with those that I aimed to center my career around.
What was your best experience in the program?
My best experiences at USF and in the program were the guest speaker programs put on by one of the program professors. We as students were given the opportunity to hear from and ask questions from some of the top professional communicators in the Bay Area, from leading companies such as Charles Schwab and Levi Strauss. Through one of these presentations, I was able to make a connection that landed me a stellar internship, which catapulted my career to where I am today.
How did USF prepare you for your career?
My coursework, professors, and most importantly, my classmates, helped to hone my skills, develop new skills, and provided me with the knowledge to know how and when to ask questions so that I can maintain my status as a lifelong learner and a strategic communications professional.
From case studies and research projects, to group work and lively classroom discussions, USF, in short, made me smarter — it made me a more strategic thinker generally, and specifically related to all things public relations."
JOE SCHLONER MA '19