Fostering Community Awareness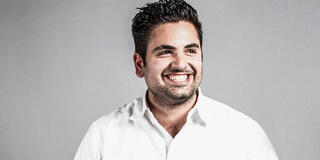 Hachem Mahfoud '10 is currently a Deputy Architect with Salhia, a real estate company in Kuwait City. He has the privilege to work on "Assima," a massive development project consisting of a 65-story office tower, a 7-level shopping mall, a Marriott Hotel, and several parking structures. Hachem represents the client who owns Project Assima and works closely with engineering consultants, contractors, and all other subconsultants.
What about Architecture and Community Design has served him best post-grad?
Community-Oriented Design
Perhaps the most important aspect of Architecture and Community Design, according to Mahfoud, is the awareness of the community it fosters. He said that this was uniquely instrumental in both understanding architecture and preparing him for a career as an architect. "The community design aspect helped us think beyond the architecture and more into the experiences it creates," he said, "which was intriguing and exciting."
The Onsite Advantage
Hachem's work with Salhia requires he spend about 75% of his time onsite and 25% at company headquarters. "I have to understand and absorb all information happening at the site, then translate it into reports, diagrams, and ideas to share with the management," he said. This can be daunting for someone whose only experience of construction sites is theoretical. Fortunately for Hachem, his experience of construction sites was far from only theoretical. Architecture and Community Design's curriculum design, prime location in San Francisco, and mandatory internship provided myriad opportunities for onsite, experiential learning, so instead of being daunted by onsite work, he was both prepared for it and qualified to tackle it.
Internship Experience
While in the program, Hachem interned at Devcon Construction, Inc. in Milpitas, CA, as an Architect Assistant, where he had the opportunity to work on a construction aspect of Levi Stadium, now the home of the San Francisco 49ers.