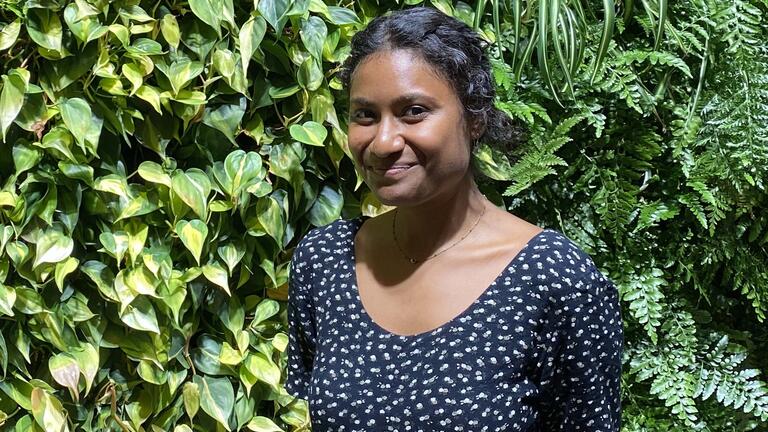 Meet Germain Kabutaulaka '17
Biology Graduate
She talks about biology, curiosity, and the Galapagos Islands.
Why did you choose to major in Biology?
I chose to major in biology because I have always had an affinity for science, nature, and human health. USF's biology program has such a wide range of classes available to explore different aspects of biology from ecology to human anatomy and certainly fed my curious mind. I appreciate USF's biology program because it allowed me to learn and apply my knowledge in California and beyond.
How did USF prepare you for your job?
As a research scientist studying infectious and noncommunicable diseases around the world, I am grateful for the USF education because it prepared me to understand aspects of my job from the molecular to the global health level. The biology program's rigor and holistic approach also allowed me to build a strong work ethic, foster strong communication skills, and think about how my work impacts health outcomes and people beyond the statistics.
What was your best experience at USF?
One of the highlights of my time with the USF biology department was our class trip to the Galapagos Islands during my senior year. This trip exercised the impact of learning and application and was a culmination of all I learned over the past four years at the school. From my General Biology class freshman year all the way to my Evolution class taken during senior year, the trip showcased all that we learned. I also love how I was able to experience this trip with my classmates who took this four year journey with me!