Alumni
Alumni Spotlight: Sandy Gregg
Leading the way in health and healthcare transformation
Where do you see yourself in 5 years? How about 30?
For USF alumna Sandy Gregg, the answer has always been working to improve healthcare access for vulnerable populations, particularly in the nursing field.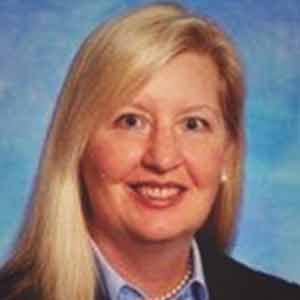 Gregg started her healthcare career her junior year at a vocational high school, where she spent afternoons working in the hospital and earning school credits. 
"I found out early in my journey that by teaching or setting up systems/structures to help fellow nurses shine, I could double any of the work I could do by myself in direct bedside care. While my career did not follow the traditional trajectory — head nurse to chief nursing officer — I have always been a diehard nurse."
Among Gregg's core values is a drive to help others succeed. That coupled with her interest in healthcare strategy gave her the opportunity to travel across the west coast and ultimately the east coast to work as a lead scientist for Booz Allen, a global management firm working in the areas of defense, healthcare, energy, and international development.
Work That Matters
At Booz Allen, Gregg has found that collaboration is key and a perfect fit for her energy and passion. She currently serves as the clinical voice on the change management team — a team that is developing an Electronic Health Record for the U.S. Department of Veterans Affairs.
"I thought to myself, this is the perfect time to take all of those years of experience and provide leadership on an initiative that is serving such an important population. To me, it is heart work — work that matters."
Reflecting on her time at USF, Gregg has many wonderful memories, and believes her career growth and success stemmed from the Executive Leadership Doctor of Nursing Practice (ELDNP) curriculum.
During the program, we consistently reflected on the importance of our decisions. I think that's the USF story.
Gregg noted that USF challenged her and her classmates in meaningful ways.
"We got relevant knowledge that we could use the next day. The program structure was magnificent and provided enough time to build meaningful relationships," she says.
As a graduate of the program, Gregg wants to encourage other passionate leaders in healthcare. She is equally enthusiastic about giving students the confidence they need to practice nursing.

"I want to encourage leaders who are passionate about this industry to know that there are so many roles and that they are not limited by traditional paths. When we can tell people what we are excited about and what we want to do with the energy we have, we invite people to join our journey."