Research
U.S. Off of Fossil Fuels?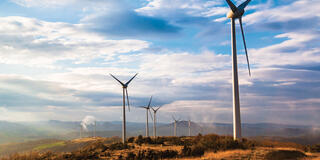 Is it technically possible to transition the U.S. off of fossil fuels? Evidently yes.
That's just one key finding in the new report "350 ppm Pathways for the United States" co-authored by USF Professor Jim Williams and Evolved Energy Research, an energy consulting company. This report is a first-of-its-kind attempt to demonstrate the necessary technical approaches for achieving the cumulative emissions targets needed to avoid the worst impacts of climate change.