Faculty & Staff Achievements
USF Professor Wins Guggenheim
English department chair and author receives fellowship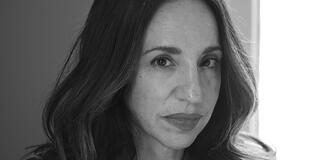 Susan Steinberg, author and professor, has won a Guggenheim Fellowship for her fiction.
The fellowship recognizes 175 artists, writers, and scholars from a number of fields among a pool of about 3,000 applicants.
"I feel inspired and hopeful and honored, and I'm thrilled for the support to work on a new writing project. That said, it [the fellowship] was announced while we're sheltering in place, and I'm putting most of my energy into adjusting to how to teach and write and do the smallest of day-to-day things," said Steinberg, who plans to work on a new project about women and disappearance.
She has authored three short story collections — The End of Free Love (2003), Hydroplane (2006), and Spectacle (2013) — and a critically acclaimed novel, Machine (2019). She has also published stories in McSweeney's, Conjunctions, Gettysburg Review, American Short Fiction, Boulevard, Quarterly West, Denver Quarterly, and Massachusetts Review.
Painter to Writer
Steinberg began her career as a painter, and shifted to writing later. "My paintings were also narrative, and after taking a few writing workshops for fun, I had the desire to keep telling stories in what felt like a more direct way," she said.
Often, she said, her stories are doubted as stories.
"As a woman writer, I have to defend my imagination — that I do, in fact, have one," she said. "In one of my stories, a girl steals a car stereo, and an audience member will come up to me after a reading and say, so you stole a car stereo. My work has been called poetry, essays, experimental writing, hybrid work, and I feel like I'm often having to defend fiction as this flexible genre that can take on different shapes, forms, and styles."
What's her advice to aspiring writers?
"Focus on the writing, not the publishing. Don't compare yourself to other writers. Carry a notebook. Don't use comma splices. Be patient. Be generous."
USF Support
Steinberg, chair of the English department, said she is thankful to USF for the support she has received for her writing. "I've been at USF for 18 years, and the college has been incredibly generous, from providing writing retreats to helping to support my travel to many residencies over the years."