Engaged Learning
Play Ball! Internship at MLB Headquarters Opens New Opportunities
Image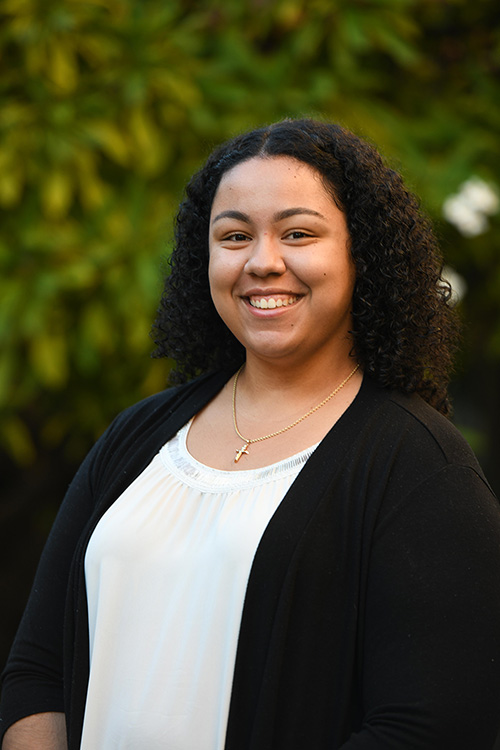 Lexis Withers hadn't considered baseball as a sport she'd like to work in. A summer internship at Major League Baseball's headquarters in New York City changed her mind.
"Football had always been my sport," said Withers. "To me, baseball was a slower sport and one I didn't really understand or take the time to ask the questions to help me understand and make it exciting. But after this internship, I am totally sold on baseball."
Withers, a student at USF's Orange County campus, landed the MLB internship as part of a $10,000 scholarship she received when she started in the Sport Management program. The Katharine Feeney Memorial Endowed Scholarship honors Katharine Feeney, a top female baseball executive who spent her entire professional life in the MLB. The scholarship is awarded yearly to a female student and carries with it a summer internship at MLB's New York City headquarters.
The internship placement within MLB varies, depending on the student's interests. Withers worked in the league's community relations division.
One of her first assignments was assisting with preparations for All-Star week in Los Angeles. She also helped with programming for Childhood Cancer Awareness and Roberto Clemente Day. MLB extended her internship through the end of September even after she returned to Southern California.
"This was my first big experience in sports," Withers said. "I'd worked in sports previously, but not on this grand of a scale. Each of the projects I worked on were opportunities that allowed me to understand the impact baseball has outside of the on-field game. Each project focused on a different aspect of community, whether that was serving the Los Angeles metro area, working with Make-A-Wish kids and their families, assisting with bookings, or sending shipments out to clubs. They all allowed me to impact someone, whether that was locally, internally, or on the players' side as well."
Withers was a sophomore at the University of Washington when she discovered her interest in sport management, thanks to a job in the university's athletics department. She began asking around for suggestions of a graduate program in sport management and USF's program kept topping people's lists. Still, the idea of graduate school seemed daunting to Withers, a first-generation college student.
"Graduate school was never something I envisioned myself doing, even getting an undergraduate degree was a really big deal," Withers said. "I didn't necessarily know how I was going to fund it, if it would be the right fit, or if there were resources to support me in feeling safe and comfortable in these spaces where, as a woman and a person of color, I don't often see people who look like me. This scholarship alleviated a lot of that stress. Knowing that there's a sum of money from people who believe in my dream really made me feel welcome."
The support – both financial and emotional – that USF has offered has been invaluable, Withers said. Without that, she wouldn't have had the MLB internship and the key lesson she learned: Truly bet on yourself.
"You never know what you may be able to accomplish unless you take that leap," Withers said. "People will be there to support you along your journey, but you have to believe in yourself to get there."