Passion for Justice
Fellowship Helps Student Empower Women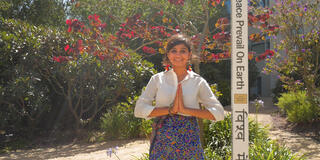 MS in Environmental Management (MSEM) student Radhika Bhargava '18 wants to help save the environment and improve the lives of women internationally, and for her these go hand in hand. Demonstrating how Geographic Information Systems (GIS) can help tackle both of these issues, Bhargava was recently awarded an International Fellowship by The American Association of University Women (AAUW), an organization that has funded women's research from more than 140 nations since 1917.
The money Bhargava received from the AAUW fellowship will help cover her tuition so she can finish her education and realize her goal. But for Bhargava, the fellowship means much more than tuition. It's a reminder for her to keep pushing her limits, to keep working for the cause that she has dedicated her life to, and to make her family proud at an international level. She dedicates all of her achievements to her parents and her brother, who have constantly supported her throughout her journey.
Bhargava came to the MSEM program because of her interest in GIS — technology used for capturing, storing, analyzing, and displaying data related to positions on Earth's surface. She said that exposure to one-of-a-kind space technology was only possible through USF and its Geospatial Analysis Lab (GsAL). Since starting the program, Bhargava has learned how to better apply her GIS knowledge to solve real world problems, such as sustainable development in her home country of India. After she graduates, her mission is to bring this technology to rural areas.
"Take an example of a farming village," said Bhargava. "If the farmers have a tool to predict precipitation patterns for a given season, they can sow their lands according to those patterns and have better crop productivity. Providing rural communities with such a tool could help solve a lot of their problems."
Bhargava also hopes to teach women how to use this technology to better their communities. She believes that the role of women is crucial as India moves toward digitalization and creating smart cities.
"I believe that if women take command in their societies," said Bhargava, "being the managers of the family that they already are, they would prove to be leaders in conservation and sustainable management of environment."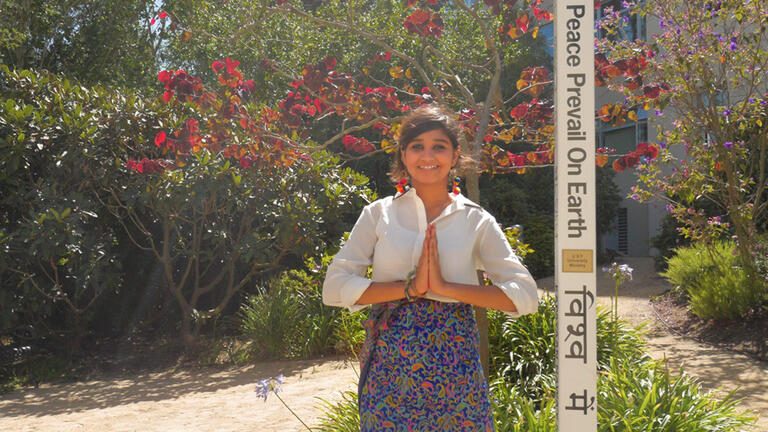 Environmental Management Student Radhika Bhargava