Engaged Learning
Ready to Design the Future
The inaugural engineering cohort hits the ground running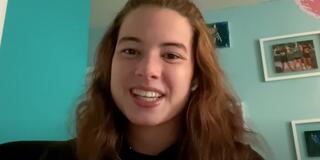 One collects snow globes. One collects coins. One runs a drone-based photography company. They're the first students in USF's new engineering program, and they arrive bearing gifts.
"We have 30 engineering majors from nine states and from two other countries," said Hana Mori Böttger, associate professor and chair of the program. 
Fifteen identify as men, 14 identify as women, one identifies as non-binary, and 17 identify as people of color, said Böttger. This diversity — unusual in a country in which 79 percent of engineering majors are male — "enriches our program and brings to the table the varied perspectives we need to solve the engineering challenges of our time," she said.
Eager to Make a Difference
Because USF offers a "liberal arts engineering" program that encourages thinking across the disciplines, it attracts a spectrum of students, said Böttger.
For some, math was their favorite subject in high school. Others liked history or chemistry or geography.
The one thing they share, said Böttger, is a thirst for Jesuit education with its emphasis on building a more just and humane world.
"I want to make products that are sustainable," said Nyanah Haliburton-Gatto '24. She collects snow globes — and knows they're not sustainable.
"I want to work in biotechnology and design exosuits, the newest age of prosthetics," said Branden Elliott '24. He collects coins. 
"It's my aspiration to work for the Walt Disney Company as an imagineer — what the company calls engineers — and build rides and other attractions for guests to feel the joy that I feel when I'm at a Disney park," said Kevin Sarmiento '24. He visits Disneyland at least once each year.
"I plan to start my own space exploration company," said Sean Vartan '24. He's the aerial photographer.
Ready for the World
When Böttger speaks about the new engineering students, she gushes like a proud parent.
"I can't help it," she said. "They came to USF because they want to tackle humanity's biggest challenges — hunger, climate change, safe buildings, equal access to resources. We're putting them to work on these challenges right away, in real hands-on projects instead of just textbook lessons."
Böttger said that they'll work on real projects for four years, "and then graduate ready to make a difference in 21st-century careers."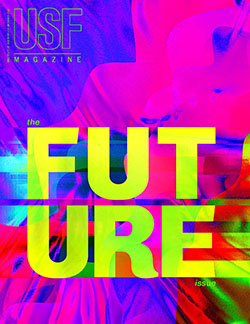 Featured in 
USF Magazine
This USF News story was published in USF Magazine, where you can find feature stories about university life, alumni Class Notes, and information about events at USF.