Passion for Justice
Is it Art or is it Activism?
USF graduate turns her Instagram into a call for change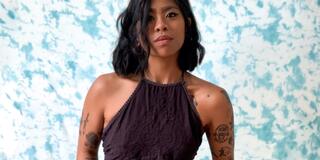 On the morning of Tuesday, June 2, when Eiselle Ty '17 saw black squares all over her Instagram feed, she shook her head.
"I'm sorry, but a solid black square as protest? Is this a joke? A black square tells me nothing," she said.
On her own Instagram page, Ty went the opposite direction. Instead of a black square, she used colors. And instead of writing nothing, she wrote something: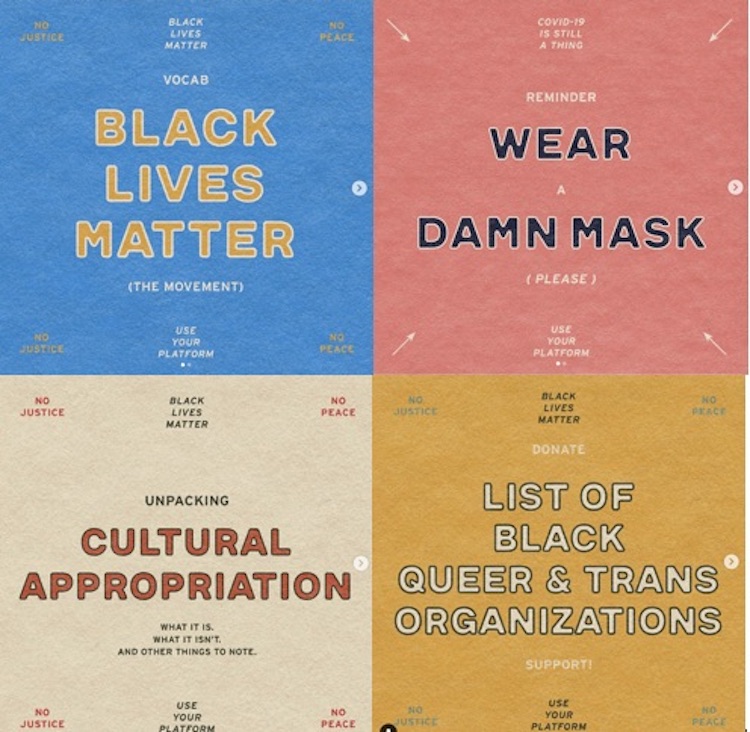 Three weeks later, her Instagram account jumped from 1,200 followers to 10,000. Today, she has 80,000.
Conversation Starter
"The aim of my Instagram is to get the conversation going," she said.
While Ty posts on topics ranging from illustration to masturbation, mostly she posts on politics. She informs (what voter suppression is), argues (U.S. Immigration and Customs Enforcement is evil), or urges action (defund the police department that killed Breonna Taylor).
One commenter called her posts "highly stylized squares of propaganda." Another wrote, "This is the stupidest thing I have read in my entire life. This idea of cultural appropriation is promulgated by racists."
No problem, said Ty. "Harsh comments happen. I'm not going to block anyone. Everyone is welcome on my page."
Activist Awakens
Ty wasn't always an activist. "I grew up in Burbank. Small-town atmosphere, Catholic school, kind of sheltered."
Then she moved north to attend USF.
On her second week at school, she spotted a job flyer on a bulletin board: "Join the Graphics Center."
"I didn't know what graphic design was, but I knew I liked art, so I applied," she said
Ty got the job and started her career in design. With her first paycheck she bought her first tattoo: a forte symbol.
"Forte means something you're good at, and I decided I wanted to be good at being myself," she said. "Also, in music, 'forte' means to be loud, and I decided to be loud and not go quietly."
Big Switch
In her third year at USF, Ty switched majors from marketing to design. "My parents weren't happy," she said. "Who gets a job in design?"
But that's when things really started to click for her, she said.
"The curriculum was great, but the best thing about USF was talking with my professors and my classmates — learning to be curious, to ask questions, to push boundaries. I didn't know myself, and I found myself by talking with them."
Today, Ty works at the Olio design agency in Berkeley. By day she illustrates food packaging. By night she's an Instagractivist.
"When I launched my Instagram four years ago, it was all about me and my artwork, but now it's about politics," she said. "Politics is life. I'm brown, short, tattooed, a first-generation-college-graduate Filipina American. When I walk out my front door, I make a political statement. I can't escape it, so I embrace it."
With her Instagram, Ty plans to continue talking politics, raising ticklish topics, and educating people without boring them, she said. "I use clean design and an approachable tone of voice. No big words. No long lectures. No talking down."
When she reached 80,000 followers, she realized something.
"When I was at USF, my friends and I would joke about that tagline of 'change the world from here,'" she said. "But the other day I thought, Hey, I actually am changing the world."