Giving
A Family's Generosity Honors One of USF's Own
Image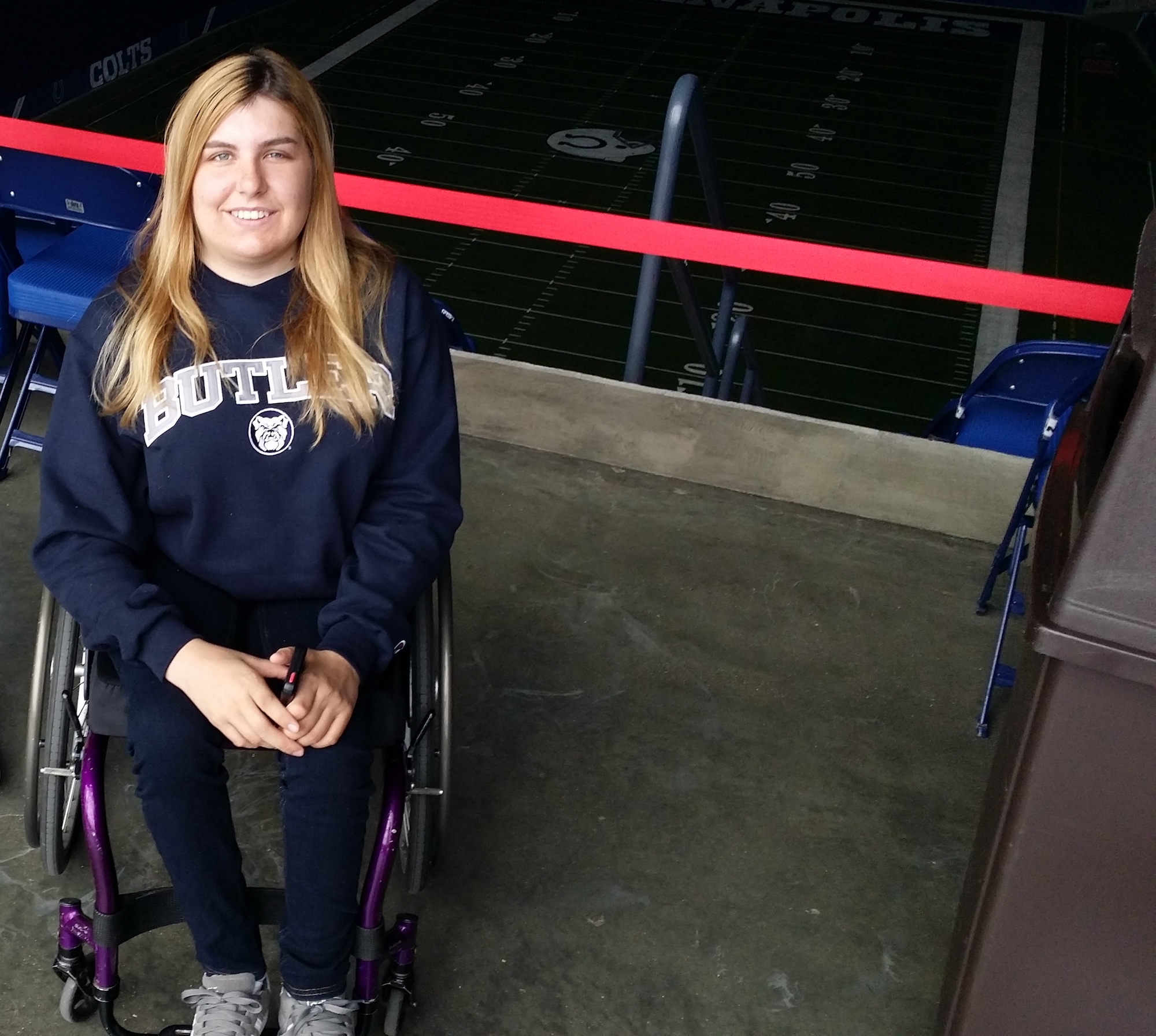 When Drew Head talks about his daughter Alissa Head '18, he remembers she always had a love for sports and curiosity about the business world at an early age.
When she developed spinal cancer at age 5, it didn't stop her aspiration to participate in sports. Alissa's competitive edge and business acumen allowed her to find other ways to enjoy what she loved, said her parents Drew and Lisa Head.
"Alissa ended up in a wheelchair after the first operation, and at that point, she couldn't participate in athletics," Drew Head said. She spent 18 years of her life in a wheelchair.
Still, Alissa didn't allow obstacles to deter her. She was aware of what she wanted and figured ways to get involved with sports, such as becoming student manager for her middle school and high school sports teams.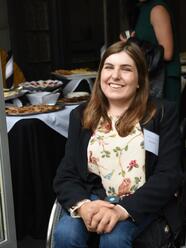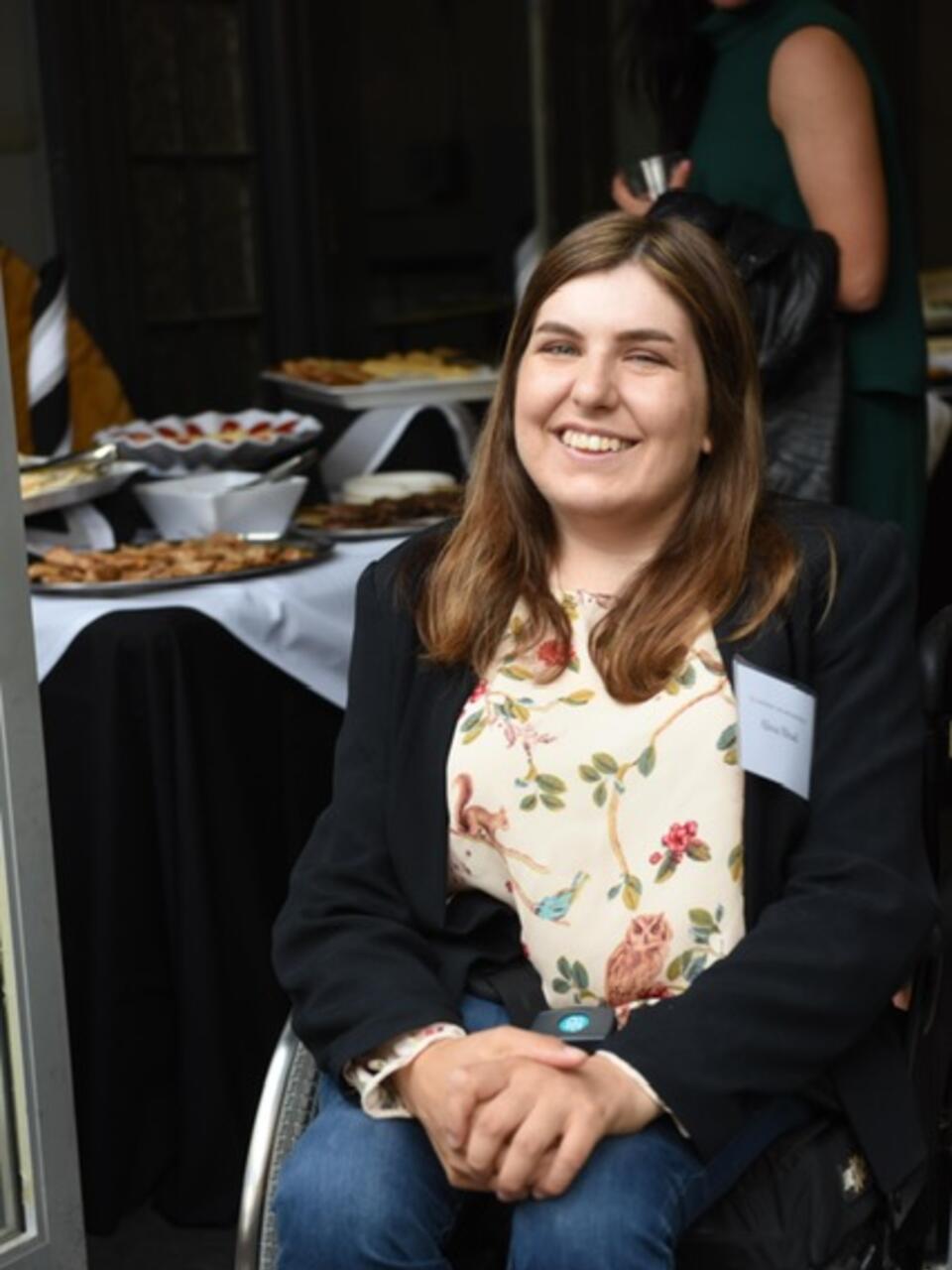 In 2016, Alissa came to USF to join the Sport Management graduate program, but she passed away in her final year of the program. Her family is continuing her legacy through the Alissa Head Memorial Scholarship.
"She loved sports and competition, and it was one of her goals to get her degree," said Lisa Head. "She was a special person and USF is a special place."
In A League of Her Own
In high school, Alissa started to see the business side of sports. She found a new direction that would allow her to remain connected to the one thing she loved while still making a living.
"Sport is a metaphor for a lot of things in life," her mother said. "You have to be dedicated to excellence. You don't always win, and sometimes you lose. It's emotional, but you keep trying to overcome to reach excellence."
Alissa attended California State University Long Beach, where she received her bachelor's degree in business. There, she joined the sorority Alpha Phi, and she secured a two-year internship at the University of California, Los Angeles, working in marketing for UCLA's sporting events. She went on to work in professional sports.
"She worked at the Rose Bowl Stadium and worked with the professional soccer team OC Blues, the professional baseball team the Los Angeles Angels, and the women's professional basketball team the Los Angeles Sparks, and ended at the World Poker Tour," her father said.
"Alissa was so focused and determined, and she balanced school and work very well," Lisa Head said. "She knew what she wanted to do, and taking the next step at USF was huge for her."
At USF, she found a way to pursue her dedication to learning the business side of sports, and she anticipated her graduate degree would open up a world of new opportunities for her.
In September 2017, Alissa passed away. Her family was invited to participate in her class's graduation ceremony in June 2018.
"When she passed, I couldn't believe the outpouring support from classmates and the university," her mother said.
She added, "We wanted to do something to honor her and the university."
Level the Playing Field
The Alissa Head Memorial Scholarship is an extension of her commitment to education and dedication to sports. A $25,000 gift from the Heads provides an annual $5,000 scholarship to a student who is starting the USF's Master's in Sport Management.
"We see the scholarship as a channel to provide better education and more opportunities to find employment," said Nick Head, Alissa's brother. "The goal is to provide access to better understand the business and organizational side of sports."
The Heads view the scholarship as a reflection of Alissa's spirit of generosity and love for sports and people. This shared spirit is kept alive through her parents.
"Drew and I love young people," Lisa said. "We find them hard working and love their energy and outlook. We want to contribute to that for someone, especially someone who is focused on sports."
At USF, there is a strong appreciation for Alissa's legacy.
"At the heart of our program is a community," said Brent R. von Forstmeyer, director of administration of Sport Management Master's program at USF. "Alissa's determination and passion will live on through the creation of her scholarship which will help future Sport Management students achieve their goals to work in sport." 
This is why the Heads want to help future USF Sport Management students.
"Alissa had to work very hard to obtain scholarships," said Drew. "As parents, we understand the obstacles and want to support students to overcome theirs."
Find out more about giving to scholarships and financial aid.