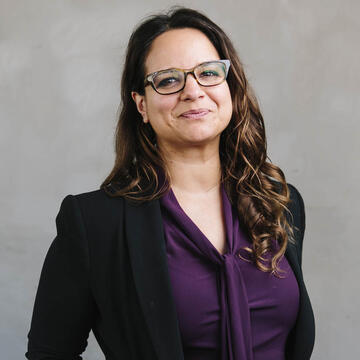 Beste F. Yuksel
Associate Professor of Computer Science
Harney Science Center 416
Biography
Professor Beste F. Yuksel is the founder and director of the Human-Computer Interaction Lab which has a high proportion of women and underrepresented minority students as well as military veterans. She has received the National Science Foundation CISE Research Infrastructure Award in 2017. Her research has won a Best Paper Award (first author) and a Honorable Mention Award (as lead professor and conceiver of research) at ACM CHI which is the top publication venue in the field of Human-Computer Interaction. She is the Faculty Advisor of the Women in Tech student organization and co-founding faculty member of the Diversineers (Diverse Engineers) student organization. During her time at USF she has raised over $1 million for Women in Tech and Military Veteran students in terms of tuition scholarships, research assistantships, and more. Professor Yuksel teaches for both the Computer Science undergraduate and graduate programs as well as for the Honors College.
Research Areas
Brain-Computer Interfaces
Virtual Reality
Human-Computer Interaction
Appointments
Leader of Women in Tech Initiative
Chair, Grace Hopper Committee
LGBTQ Caucus Board
Annual Lane Center Fellowship Alumni
Harney Space Committee
Education
PhD, Computer Science, Tufts University, 2016
MSc, Computer Graphics, Vision, and Imaging, University College London, 2010
Awards & Distinctions
Jesuit Foundation Grant for research, 2021
Honorable Mention Award ACM CHI 2019 (lead professor), 2019 
National Science Foundation CISE Research Infrastructure (CRI) Award, 2017 
Best Paper Award ACM CHI 2016 (first author), 2016 
Awarded First Prize at Tufts Ignite, 2015
Undergrad Advisee Awarded De Florez Prize in Human Engineering, 2015 
Selected Publications
Sarah Lopez, Yi Yang, Kevin Beltran, Soo Jung Kim, Jennifer Cruz Hernandez, Chelsy Simran, Bingkun Yang, Beste Filiz Yuksel. Investigating Implicit Gender Bias and Embodiment of White Males in Virtual Reality with Full Body Visuomotor Synchrony ACM Conference on Human Factors in Computing Systems (CHI) 2019. (Honorable Mention Award top 5-10%)
Beste Filiz Yuksel, Kurt B. Oleson, Lane Harrison, Evan M Peck, Daniel Afergan, Remco Chang, Robert J K Jacob. Learn Piano with BACh: An Adaptive Learning Interface that Adjusts Task Difficulty Based on Brain State. ACM Conference on Human Factors in Computing Systems (CHI) 2016, 5372-5384, 2016. (Best Paper Award top 1%)
Joseph N Mak, Yael Arbel, J W Minett, Lynn M McCane Beste Filiz Yuksel, D Ryan, D Thompson, Luigi Bianchi, Deniz Erdogmus. Optimizing the P300-based brain–computer interface: current status, limitations and future directions. Journal of Neural Engineering, 8(2), 1-7, 2011.