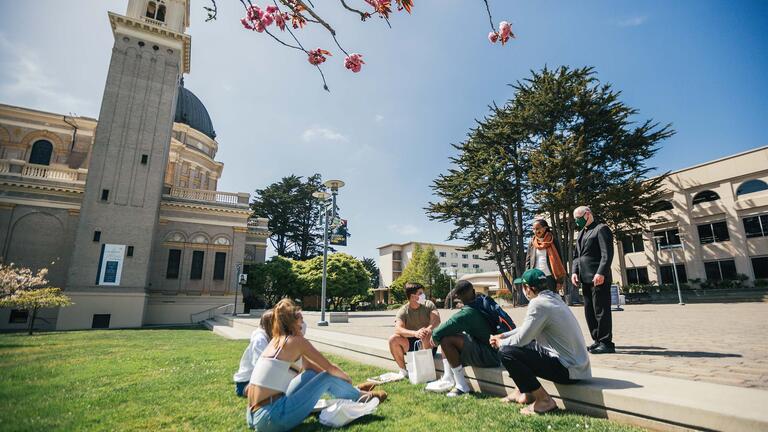 Peace & Justice Studies, Minor
Program Overview
The Peace and Justice Studies program enables students to examine impediments to peace and justice-such as militarism, repression, violence, racism, sexism, underdevelopment and environmental decay-as well as study ideas, strategies, social movements, and theological and philosophical approaches that seek to build a just and peaceful society.
The minor requires the completion of five courses, including an internship/fieldwork course. These may be double-counted and triple-counted for major and core requirements.
Research
The core course for our program is "The Politics of War and Peace" in which all students study one conflict extensively and write up a conflict report. These reports explain the basic elements of the conflict, chose particularly important factors to explore in more depth in the "Background" section, and also offer the student's own short and long term recommendations for resolving the conflict.
Internship/Fieldwork
Fieldwork provides skills and experience and helps students integrate theories of peace and justice with concrete practice. We offer internships for credit through Politics 397, Sociology 395, and Environmental Studies 396 to all interested USF students with Bay Area peace, justice, and human rights organizations. Our directory lists over 900 organizations in the Bay Area that offer opportunities for hands-on experience.