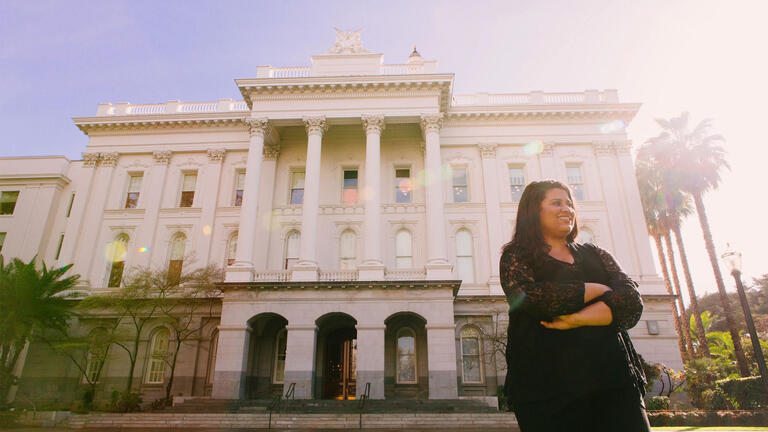 USF'S SACRAMENTO CAMPUS
Master of Public Health (MPH)
Our Master of Public Health (MPH) with a concentration in Health Policy Leadership, delivers an interprofessional clinical concentration designed for tomorrow's health leaders.
Located in California's state capitol, our classrooms extend well beyond campus borders and into a city famous for its forward-thinking approach to public health advocacy and community outreach. Enjoy small classes taught by field-trained professionals. Learn the real-world application of policy, change, and leadership. Build a network of public health professionals. Join a program whose graduates are now working at the California Department of Public Health, the Department of Health Care Services, and the US Department of Health and Human Services.
What makes our program different?
Convenient schedule. Classes meet one night a week 5-9 pm in a hybrid format, alternating between in-person one week and online the next.
Central location. Take classes a few blocks away from the California State Capitol Building.
Unique curriculum. Study health policy leadership with competencies in leadership, strategic planning, policy design and implementation, and political analysis.
Financial aid. Scholarships are available to qualified applicants.
I truly believe my professors have my best interest at heart and that they only want me and my colleagues to excel and succeed in our field. They always reach out and provide professional opportunities and networking events and they always connect us with their colleagues, so we can continue to network beyond our cohort and program."