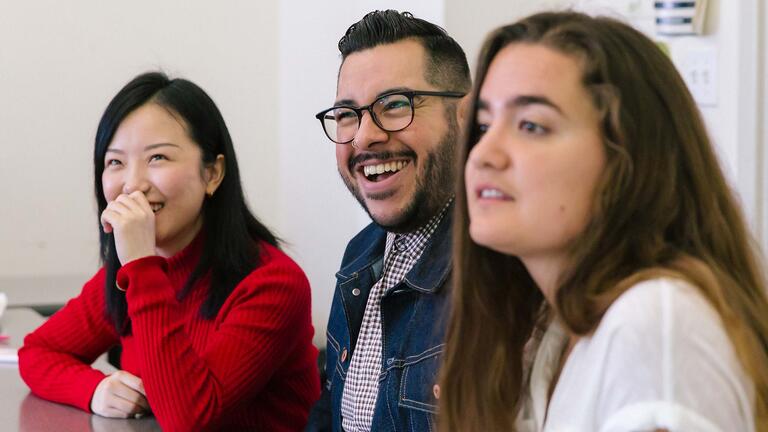 Doctor of Psychology - Clinical Psychology (PsyD)
Based in Jesuit values, the USF PsyD program's mission is to offer a rigorous program of study that emphasizes clinical and scholarly work with underserved populations and focuses on training culturally responsive health service psychologists to work in interprofessional, integrated behavioral health settings.
Equipped for the Future
Practice-oriented and grounded on scientific research— students are placed in real-world clinical scenarios for observation and experience.
Develop a broad knowledge of scientific psychology— engage in evidence-based conceptualization, assessment, and treatment and focus on the delivery of interprofessional, integrated healthcare with underserved populations.
Four years of full-time in-person study and a fifth year internship.
Practicum training of 1500-2000 hours applied toward licensure.
Work with psychology partners in the San Francisco Bay Area.
I started my PsyD at USF thinking I was going to change the world and change my community. Today, I am completing my program committed to changing the world one person at a time and believing in the pay-it-forward effect."
Jada Carter PsyD '22