Equipped to Lead and Succeed
USFers Earn More Than Other College Graduates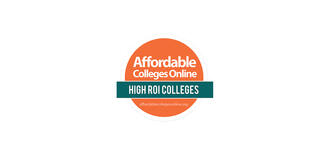 University of San Francisco alumni land better-paying jobs than other college graduates, according to Affordable Colleges Online. The site ranks USF as one of the top universities in the country for computer science majors and among the best in California for undergraduate majors in general, based on what they earn over the course of their careers.
Computer science
USF's computer science graduates ranked sixth in the nation, putting them among graduates of top 10 schools like Stanford University and the Massachusetts Institute of Technology. Combined undergraduates ranked 21 out of the 767 California universities analyzed in 2013.
USF's rankings were based on 2012 graduates' median salaries compounded over a 30-year career. The data for the calculation comes from PayScale, the National Center for Educational Statistics, the Integrated Postsecondary Education Data System, and the Carnegie Classification.
Know someone with a powerful USF story? Let us know! usfnews@usfca.edu | Twitter @usfca