Passion for Justice
Students Tackle Latin@ Issues Through Production Of Bilingual Journal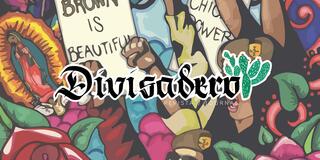 The Divisadero, a student-conceptualized, written, and produced digital journal, offers an opportunity for Latin@ students to connect, prioritize their culture, and share their concerns and experiences with the wider USF community. It also gives them a platform to advocate for further representation and opportunities for Latin@s at USF. Many students choose to write articles in Spanish to gain an even stronger sense of connection to their roots.
For the recently released Spring 2016 issue, students focused on three interconnected themes: túSF (issues concerning USF students as well as the surrounding community), American(os) (issues affecting Latin@s nationwide), and Fading Fronteras (Latin@s' evolving transnationalism).
Opportunity to Connect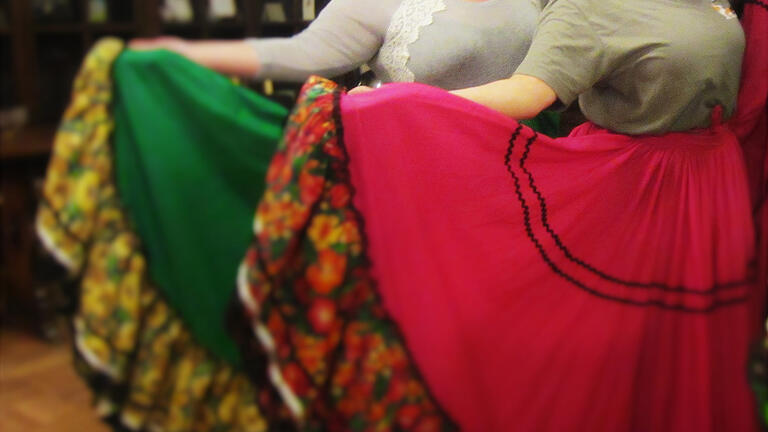 In her interviews of USF students, Eteya Trinidad '18 found that while many felt a sense of disconnect with the Latin@ community as a whole, they used dance and art to maintain a connection to their culture. For example, Baile Folklórico de San Pancho, a student club devoted to traditional Latin American dance, has offered many students a stronger sense of community.
Araceli Leon '16, grew up in the Mission District and wanted to explore the changes her community has seen over the past decade. For her article, "Gentrification in the Mission: Who are our neighbors?" she interviewed longtime Mission residents about the encroachment and displacement they've faced as a result of the trendiness of barhopping in their community, the rise of Google busses, and astronomical rent hikes.
Other students captured these sentiments by photographing the Mission's murals, which address gentrification and the displacement of the city's Latin@ community. In "Urban Intersection: At the Corner of Street and Art," Maya Barba '16 and Samantha Bishop '16 contrasted the Mission's community-centric street art with the Tenderloin's, which they describe as an international art gallery reflecting the values of the artists rather than the neighborhood's residents.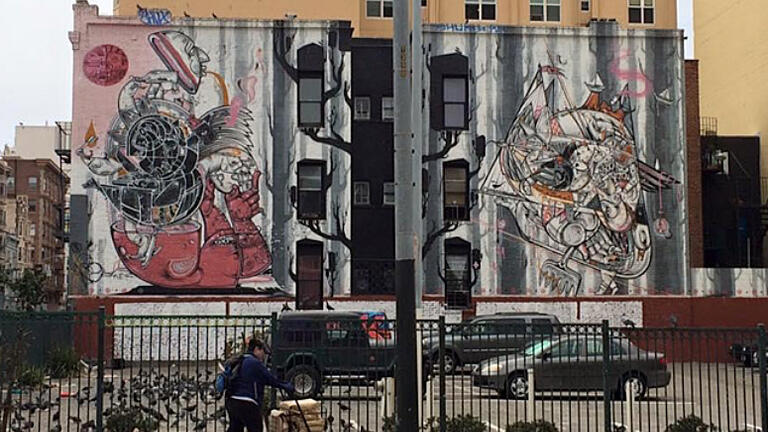 Stepping beyond the scope of our city to look at Latin@ issues on a national scale, Sofia Marbach '16 analyzed the problematic rhetoric tied to Donald Trump's presidential campaign.
"I was bothered by the use of the term 'silent majority' and what it implies about Trump's base of white conservatives."
She turns the phrase on its head to call attention to those who are truly silenced, the Latin@s and Muslim Americans whom Trump has targeted with hate speech.
Meanwhile, other students such as Karen Cerda-Segura '16 explored the impact of migration on identity formation and health through personal narrative in Spanish-written articles like "Barrig Ilena… sin un corazón contento."
Professional Experience
In addition to providing students an opportunity to connect with their culture and explore the issues that matter most to them, the Divisadero offers professional experience in publication, reporting, and editorial writing. Faculty Advisor Karina Hodoyán and journalist/activist Anne-Christine D'Adesky provided support and mentorship to the students throughout the journal's production. D'Adesky said she was happy to lend her professional experience to students interested in pursuing careers in journalism.
In celebration of the journal's release, USF held a launch party to acknowledge the students' achievement and give them the opportunity to discuss their work and why this project matters to them. The party was co-sponsored by the Center for Latina/o Studies in the Americas (CELASA), the Latin American Studies program, and the Department of Modern & Classical Languages.
Professor Hodoyán commended everyone who contributed to the journal, including the marketing, IT, production, and editorial teams, with a special shout out to the students themselves.
"It was a pleasure to see you all write and edit. I want to thank the students for working so hard on their stories."
The Spanish, Latin American Studies, and Chican@-Latin@ Studies programs offer a course that is devoted to the production of the Divisadero, which is now in its tenth year. As the journal aims to bring together a diverse group of students who share a common interest in Latin@ culture, students of all majors are welcome to participate.