Engaged Learning
Students Present Results of Biochemistry Research
Students from Dr. Janet Yang's research group presented their work at the American Society of Biochemistry and Molecular Biology in Orlando, Florida this past April. The Yang Group studies the mechanism of ATP Binding Cassette (ABC) transporters — specialized integral membrane proteins that regulate the movement of substrates across cellular membranes. Undergraduates Gabby Servito and Lyle Ureta presented their research posters, which highlighted over two years of work in the lab. Graduate student Dennis Hicks also presented a poster on his master's thesis project, "NaAtm1: Examining the Mechanism of a Heavy-Metal ABC Exporter."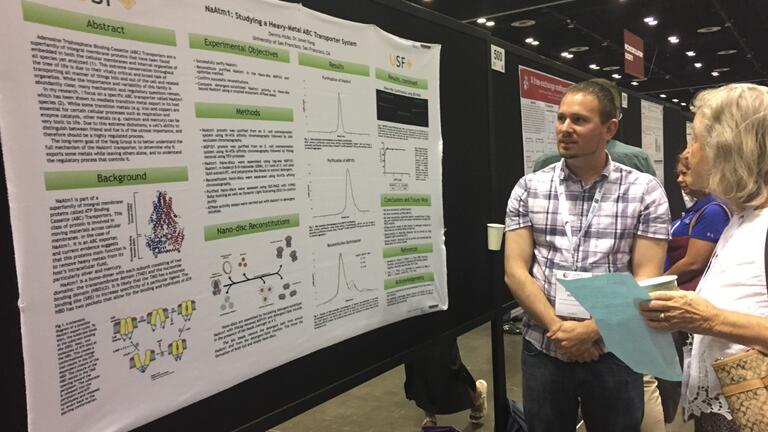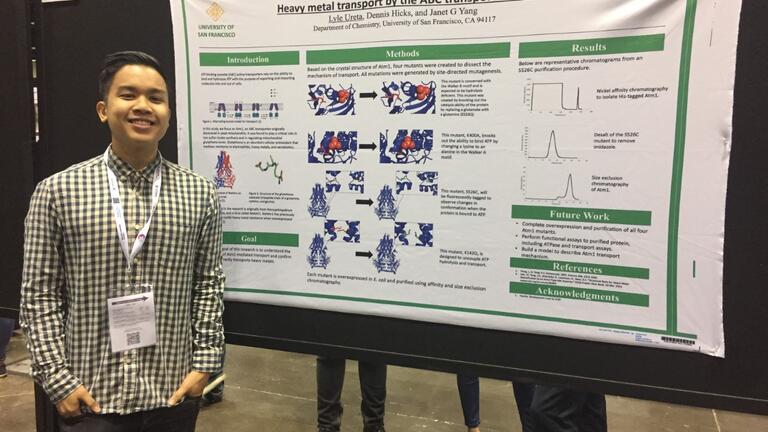 Dennis Hicks explains his work to a fellow scientist.
Lyle Ureta with his poster.