Engaged Learning
USF Wins Record $3.25 Million Grant for Student Scholarships in Nursing and Health Professions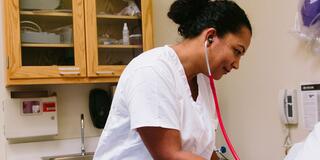 Twenty-five nursing students will receive scholarships over the next five years thanks to a $3.25 million grant from the U.S. Human Resources and Services Administration (HRSA) to the USF School of Nursing and Health Professions (SONHP).
The Scholarships for Disadvantaged Students (SDS) grant provides the scholarships, beginning in the 2020-2021 academic year, to undergraduate students who have been disadvantaged or who are underrepresented in the university's nursing program.
The SONHP will recruit students, provide support for college entrance, and prepare the students to become registered nurses, with a goal of preparing more health care practitioners who go on to work with medically underserved communities.
"Receiving this scholarship is a great honor, and, more importantly, it represents giving back to individuals from underserved communities," said nursing student Mark Ortiz '20. "I look forward to paying this honor forward by working in underserved communities and learning how these scholarships are created, so that I can assist future college students as I've been helped."
The grant is the largest ever awarded to the SONHP. It comes on the heels of a $2.4 million HRSA grant in 2019 that provides funding for nurse practitioner students and teachers, aiming to include behavioral health services in primary care for people in rural and medically underserved counties in California.
"Taken together, these two (grants) will change the lives of our students and the people they will serve," said Dean Margaret Baker of the SONHP. "In addition, this (SDS) grant, along with other SONHP initiatives, aligns with our commitment to address the lack of ethnic, racial, and cultural diversity in nursing practice, research, education, and policy."
Nursing student Naomi Burks '22 said she is thrilled to receive an SDS scholarship.
"It allows me to continue my nursing education at USF by lifting a financial burden off my family and me," she said. "The ability to work in underserved communities after graduation has always been a passion of mine."
Featured in USF Magazine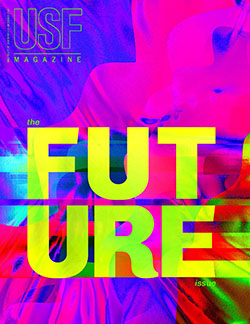 This USF News story was published in USF Magazine, where you can find feature stories about university life, alumni Class Notes, and information about events at USF.