Faculty & Staff Achievements
Dowling To Make Film Examining Impact of Incarceration On Families
Amie Dowling has been awarded $40,000 from the Creative Work Fund and $50,000 from the Wattis Foundation for the creation and educational component of the film Separate Sentences.
Separate Sentences examines the generational impact of incarceration on families. The film, along with its curriculum guide, will be distributed to universities, high schools, jails, prisons, and film festivals.
In addition, Dowling's work in the San Francisco Jails, in conjunction with the Bay Area Video Coalition, has been awarded $25,000 by The San Francisco Arts Commission.
Previously, Dowling and her art and dance students stepped out of the recital hall and into county jail, where they put social change art theory into practice analyzing texts and collaborating with inmates on performances that provoked discussion, confronted social justice issues surrounding imprisonment, and sought meaning in America's industrial incarceration system.
Dowling is the Chair of the Performing Arts and Social Justice Department and the Program Coordinator of the Dance program, and an artist in residence at the San Francisco Jails and San Quentin Prison.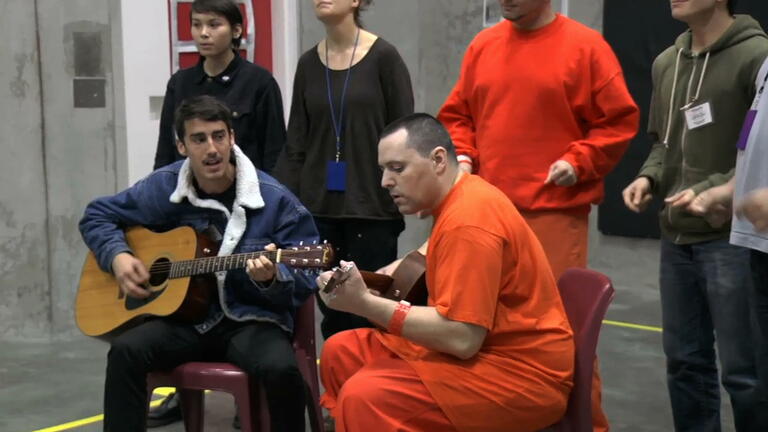 Prof. Dowling's Performing Arts and Community Exchange class worked with inmates to find meaning in America's industrial incarceration system.