San Francisco Advantage
MFA Reading Series Spring Roster Of Writers Confirmed
First up is US Poet Laureate Louise Glück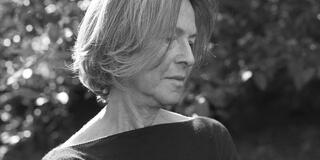 On Feb. 25, the MFA Reading series will host United States Poet Laureate Louise Glück for a night of readings and fun.
Glück is the author of numerous books of poetry, including Faithful and Virtuous Night, A Village Life, Averno, Vita Nova, The Wild Iris, and Ararat. Her poetry books have won the National Book Award, the Pulitzer Prize, and the National Book Critics Circle Award. Her book of essays, Proofs and Theories, won the PEN/Martha Albrand Award for Nonfiction. Other awards in her repertoire include the Bollingen Prize, Wallace Stevens Award, Lannan Literary Award, and a Gold Medal from the American Academy of Arts and Letters.
In 2003 Glück was named the 12th United States Poet Laureate. She is currently Rosenkranz writer-in-residence at Yale University.
Now in its fifteenth year, the MFA Reading Series presents free literary readings and discussions that are open to the public. The series is co-sponsored by USF's MFA program and English department. All readings are held on USF's main campus. Last semester, USF welcomed the likes of Adam Johnson and Mary Karr.
Also, on Apr. 12 and 13, the program will host the Emerging Writers Festival. Co-sponsored by the English department and MFA program, the festival features two days of readings by five up-and-coming writers of fiction, poetry, and nonfiction. On the second day of the festival, the authors hold a panel discussion on their experiences navigating life as a writer and the complexities of the publishing industry. This year's writers included Abeer Hoque, Lucas Mann, Sara Michas-Martin, Jill Talbot, and Naomi J. Williams.
Know someone with a powerful USF story? Let us know! usfnews@usfca.edu | Twitter @usfcanews