Equipped to Lead and Succeed
Meet Daniel Gonzalez '24
Dean's Scholarship Recipient
Image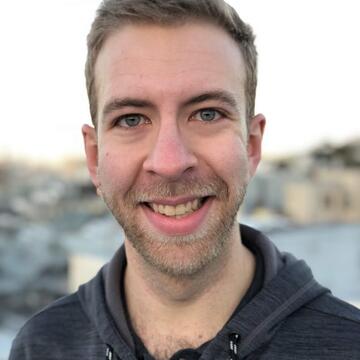 Where are you from and what is your background?
I have been in the Bay Area for 11 years, originally having moved here to attend Stanford after growing up in Maryland. At Stanford I studied musicology, primarily focusing on early sacred music. I trained as an organist and choir director, and also did cancer biology research. Post-graduation I completed a master's degree in organ performance and also completed additional math and science coursework because I was planning to apply to medical school. After getting my first master's, I worked for UCSF at San Francisco General Hospital running clinical and translational research studies in the GI/Hepatology department. After that, I worked at a local organ building company and contributed to the construction of the new organ installed in St. Ignatius Church at USF.
Why did you apply for this graduate program and decide to study at USF?
I decided to study the MS in Data Science because I needed to find a field to work in which was more compatible with my intellectual and career pursuits. I was looking for a local in-person program that I could bike to, which led me to USF.
What impacts has the Dean's Scholarship had on your ability to further your studies?
The scholarship contributed somewhat to being able to graduate debt free.
What are your career ambitions?
I plan to continue with a bit more science coursework when I graduate and transition to a PhD program. I am still in the early stages of discernment but hope to find a niche at Stanford or Cal performing behavioral health research, likely within psychology or a health adjacent field. It's my hope that I can continue working in research and academia indefinitely.
What is something unique or interesting about you?
I am not currently building organs, but I am building a French double harpsichord as my personal practice instrument.
The Dean's Scholarship recognizes a select group of incoming students in graduate programs, who the admission committees believe will make a substantial contribution to the programs. Recipients are selected based on merit. To be considered for the Dean's Scholarship, students must apply to their program by the program's priority deadline.
College of Arts and Sciences
News