Equipped to Lead and Succeed
USF Student Guaranteed Career in U.S. Foreign Service
She's one of 15 chosen for technology fellowship program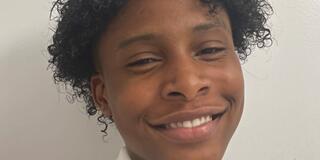 Laila Player '23 wants to pursue her passion for computer science and to travel the world. She's starting that journey now.
Player, who is majoring in computer science with a minor in creative writing, became a Foreign Affairs Information Technology (FAIT) Fellow in March.
"After I graduate I'll be working for the Foreign Service for five years and moving around the globe, which blows my mind," she said. "I want to give a big shout-out to Professor Beste Yuksel in the CS department for writing my recommendation letter."
Ticket Abroad
The FAIT Fellowship gives undergraduate and graduate IT students up to $75,000 toward their degrees. FAIT fellows do one internship in Washington, D.C. and another at a U.S. embassy or consulate abroad. They also receive professional development training.
After they graduate, fellows are appointed as foreign service information management specialists.
Although their spots are guaranteed, fellows have to earn them. "I have to pass several levels of tests over the next two years to get top security clearance," Player said.
Player has never been outside of the U.S., so the opportunity to work abroad is always on her mind, she said. "Every day I get so excited and I think about which country to go to, or which language to learn. I have to remind myself that it's in two years."
Passion for Technology
When Player was 15, she met an FBI agent who was part of a technology workshop at a hospital in New Jersey where she was volunteering. "I remember that in a matter of seconds, she pulled up a website that wasn't accessible through the hospital system," she said. "I was sitting in the back thinking to myself, 'I want to do that.'"
In high school, Player took two computer science classes. They inspired her to study computer science at USF. "USF has given me the opportunity to see women, women of color, and queer women of color working and thriving in tech," she said. "It makes me feel like if they can do it, I can too because I am all of those things."
Image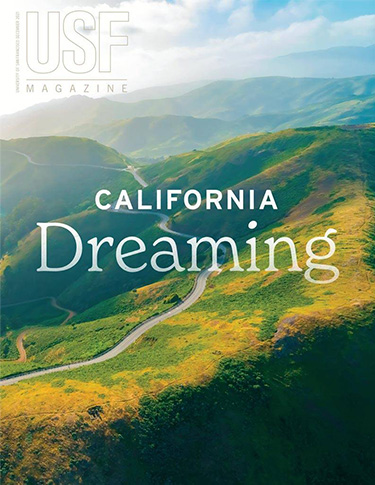 Featured in USF Magazine
This USF News story was published in USF Magazine, where you can find feature stories about university life, alumni Class Notes, and information about events at USF.