Alumni
Join USF's new Alumni Book Club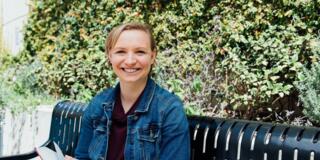 As our world continues to embrace more communal virtual spaces, USF's Alumni Association is excited to announce the launch of our Alumni Book Club. These days, as many of us are spending a lot of time online to stay connected, people seek an activity that allows for a break from screens. USF's Alumni Book Club provides a space to continue learning beyond the classroom and engage with fellow alumni in thought-provoking discussions.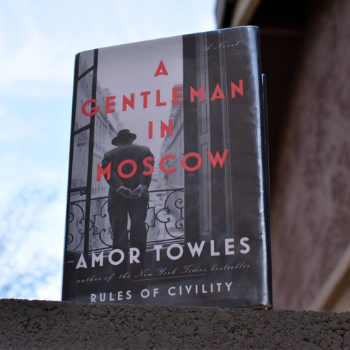 The book club will officially kick off its first read with A Gentleman in Moscow by Amor Towles. Towles combines the notion of luxury hotels with his knowledge of Russian history, and delves into how house arrest has been commonplace there for hundreds of years. The novel concerns Count Alexander Ilyich Rostov, a man ordered by a Bolshevik tribunal to spend the rest of his life in a luxury hotel in the heart of Moscow.
USF Director of Alumni Engagement, Taryn Moore '06, MA '08 shares her enthusiasm for this new initiative, "We are excited to offer this opportunity to connect our alumni worldwide, especially during these times, as this program offers the opportunity to connect safely and in a stimulating way." Along with the absence of in-person alumni events, this opportunity provides alumni to connect in an interactive and creative format.
How it Works
USF's Office of Alumni Engagement has partnered with PBC Guru to manage our virtual book club. PBC Guru is an online platform that manages professional book clubs and moderates group discussions to ensure a great experience for all members. 
Participation is completely free, although participants will need to purchase or borrow a copy of the book. Two months will be spent on each book, providing plenty of time to read. Books will be chosen every ten weeks, and club members will have an opportunity to provide input for the next book. USF Book Club participants can connect through a private online forum customized just for USF Alumni and can join or leave the discussion at their own convenience. 
Why Join?
Members can connect with USF's Alumni Association and engage in thoughtful discussions. USF's Alumni Book Club is an opportunity to continue the educational journey as a lifelong learner. 
Questions? Contact the USF Office of Alumni Engagement at alumni@usfca.edu