Passion for Justice
Investigating Injustice
Journalist Lucas Waldron '13 Digs Deep Into Society's Ills
Image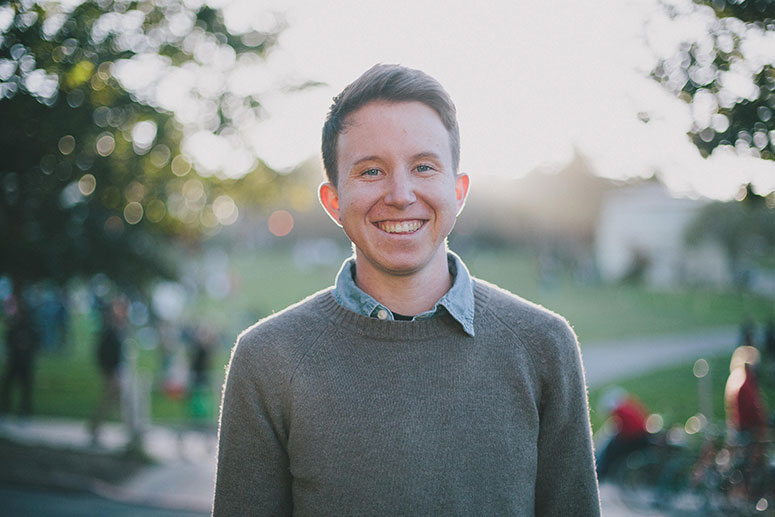 When hatred walks, video talks.
That's what federal prosecutors learned when they were investigating people involved in the deadly 2017 "Unite the Right" rally in Charlottesville, Virginia. In their investigations, they studied a video of white nationalist demonstrations produced and edited by reporter Lucas Waldron '13.
Waldron's work helped the feds identify four California men associated with Rise Above Movement (RAM), a group linked to the violence. Prosecutors cited the video as key to them arresting the men for their alleged roles in the rally.
"It's awesome knowing I've done something that mattered so much," says Waldron, a multimedia journalist at the investigative reporting news site ProPublica.
Waldron worked nonstop for weeks to compile and produce the four-minute video, part of ProPublica's efforts to identify who was behind white supremacist rallies in different parts of the country. He culled hours of footage from YouTube, individual social media accounts, and ProPublica freelancers videotaping on the ground at rallies to show close-up images of men attacking people and shouting Nazi slogans.
The feds charged the suspects with traveling to Charlottesville just to start a riot. The video footage showed them choking and beating their political opponents.
"I'm grateful to work on these kinds of stories, especially in today's political climate," says Waldron, whose work has also appeared in The New York Times and on KQED. "It's so important to be smart about using visuals in investigative reporting. I love working with video that actually shows evidence of wrongdoing or furthers our investigations."
For the Love of Filmmaking
The Phoenix native fell in love with filmmaking his first year at USF. He practically lived in basements learning about cameras and software.
"It was like a test in how long I could go without sunlight," he says. He also watched numerous documentaries in media studies classes, stoking his passion for public interest journalism. He produced content and held leadership positions at the Foghorn newspaper and USFtv, eventually becoming the station's executive producer.
Though a politics major, Waldron grew close to media studies Associate Professor Teresa Moore, the Foghorn faculty adviser.
"He's a rock star," says Moore, who has heard colleagues in the journalism community praise his work. "Everyone wants to work with him. His deep intelligence and hard work are matched by his kindness and compassion."
Telling Important Stories
A summer internship through a USF service-learning program took Waldron to Bolivia where he worked with a nonprofit to increase HIV awareness and prevention. Beyond that, he produced a documentary about transgender women sex workers who were at high risk for contracting HIV and lacked job alternatives because of social stigma against transgender people there.
Since that internship, Waldron, who is transgender, has continued telling stories about challenges faced by transgender people.
Last year, he and a ProPublica colleague published a story that examined unsolved homicides of transgender people around this country and how outdated law enforcement practices such as referring to victims by birth names rather than their preferred names can make crime-solving tougher.
"I have had enough shared experiences with my subjects to convey their perspective," says Waldron.
Waldron and ProPublica's work on transgender people was recently nominated for a GLAAD Media Award, which honors media for inclusive representation of the LGBT community. Their work on white supremacy and hate crimes was nominated for a National Magazine Award.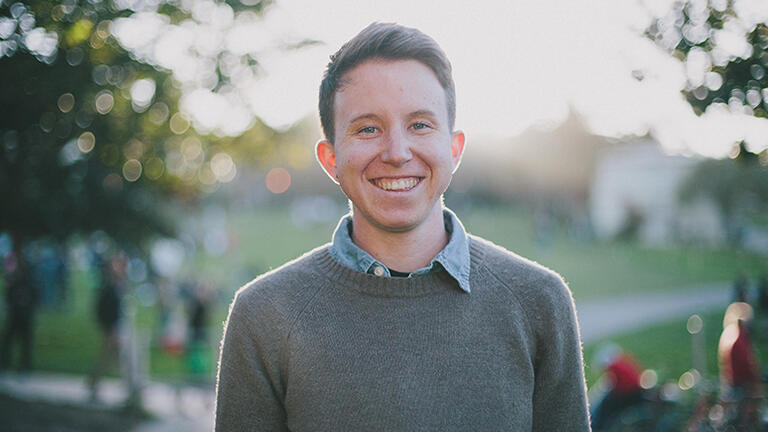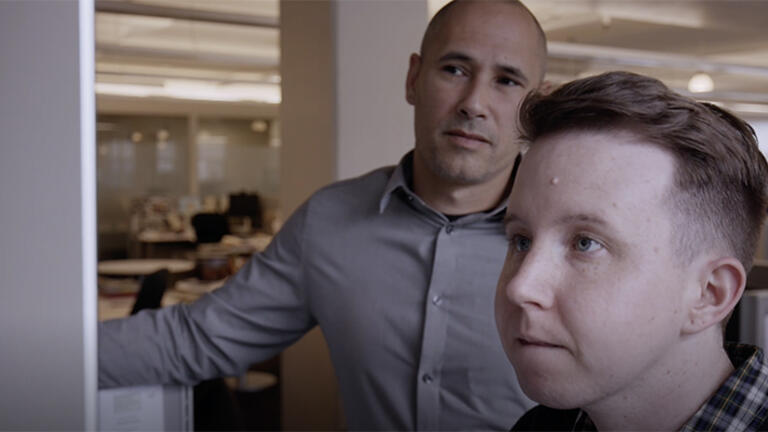 Waldron with another person